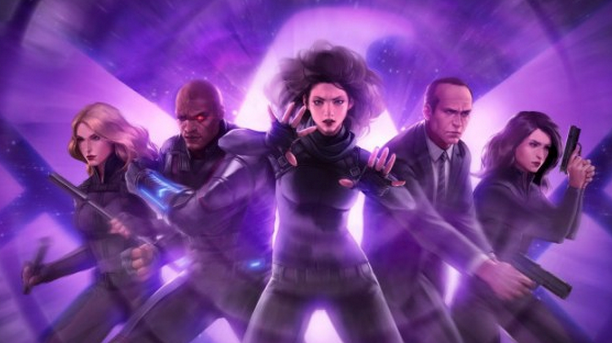 Marvel: Future Fight Is Getting An 'Agents Of S.H.I.E.L.D' Update
Marvel's mobile app game Future Fight will be getting an Agents of S.H.I.E.L.D update in the next few days that will see the addition of some of the TV show's hit recurring characters including Daisy Johnson (Quake), Phil Coulson, Deathlok, Lincoln Campbell (Sparkplug), and Lady Sif.
Bobbi Morse, or Mockingbird, who is already a playable character in the game, will receive a costume update to match her show attire, and other characters such as Melinda May and Fitz will join Simmons as NPCs, with Gordon and Raina set to appear as bosses in the game.

The new update will also feature a survival mode known as Alliance Battle, which will require players to team up with a friend, and battle through waves of enemies to get the highest scores.
Other additions to the game will feature the raising of the level cap to 60, and the addition of two new chapters of story mode.
Be sure to check out our review of Future Fight, and let us know in the comments if you've given this game a try yet.