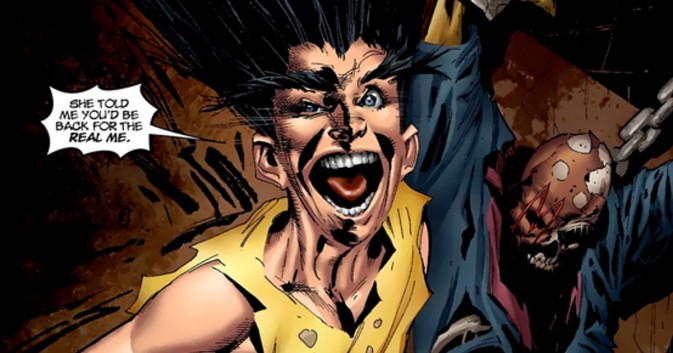 Legion TV Series "Conceived More As A Standalone"
The showrunner for FX's Fargo series, Noah Hawley, recently spoke to TV Insider about Fargo's new season. During the interview, he was asked about the recently announced Legion TV show that he'll be spear-heading for FX.
The first tidbit he spoke about was how the relationship came about – FX approached him to do the series based on Professor X's son, a prospect he was already very interested in. "What I really like about him is, here's a character who is schizophrenic on some level, a character struggling with mental illness. Is he crazy or does he have these powers? The answer is, kind of both," He said. "I'm a big believer that the structure of a story should reflect the content of the story. And so I liked the idea that if you have a character that doesn't know what's real and what's not real, that is also the audience's journey."
But the big question on everyone's mind is whether or not Legion will be in the X-Men movies continuity – Marvel are involved in the production, so Legion and the Hellfire series that was announced alongside it has been under the scrutiny of fans theorizing that this is a bridging of the properties. Hawley, unfortunately, had some bad news for some fans on the matter. "It's conceived more as a standalone. I don't want to say too much more about it on that level, but certainly it's not constructed as a back-door anything. It's more just that there's a story that I want to explore that has to fit into that larger universe, which is exciting," He explained, before saying that a crossover with Hellfire, which is in development for FOX, isn't even on the cards right now. "We certainly haven't had any conversations about crossovers. I don't know anything about it, but I think that one is more linearly taken out of the world of the movies. Ours has its own world to it."
Hawley then went on to clear up some of the studio politics that have led to the two shows, Legion and Hellfire, happening. "Some of that [getting Legion to TV] was Marvel's dealmaking process. Fox has rights to make movies and sort of tacitly the rights to do TV, but they've never done it before so they had to work out all the details. I'm just getting to know Jeph Loeb and the people at Marvel, and I think it's going to be collaboration in the best sense." He then clarified that FX studios is taking lead production on Legion.
Honestly, given the nature of Legion as a character – he's both incredibly superpowered and legitimately, seriously mentally ill – the series should focus on him more than anything or anyone else for at least the first season. Explore the character and get the portrayal right. Then look into integrating him in other stories. A Hellfire crossover could work as both sound like they'll be very adult-oriented, maintaining a dark underbelly for the darker subject matter.
But, this is all speculation based on shows that haven't even been written yet – we'll see as more information trickles out!