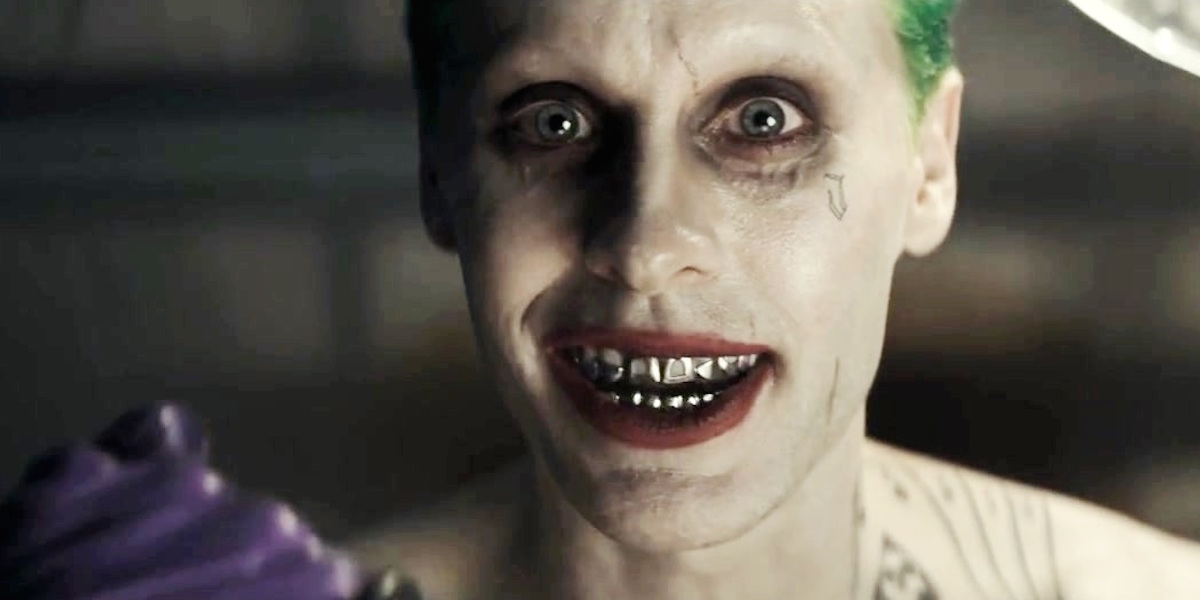 Jared Leto's Joker On The Cover Of Empire Magazine
The latest Empire Magazine has a new image of Jared Leto's Joker from upcoming movie, Suicide Squad, featured as its cover. Empire made the reveal via their official Twitter account:
Say hello to the bad guy. It's @JaredLeto's Joker; our new Suicide Squad issue cover star. pic.twitter.com/3HuKXLGDRD

— Empire Magazine (@empiremagazine) October 26, 2015
The new image retains the grungier look of Leto's initial reveal, with an exposed torso and bare feet, but adds the touch of a long purple coat and a flashy walking stick. It furthermore reveals a new tattoo of a smiley face around Leto's naval.
This is still a contrast to previous images, mostly because it shows what the Joker will likely look like when in his own element and in full control of himself and how he looks. There's still a lot of questions to be raised because, well, it is a strange look, but it's also a distinctive one for the character's movie outings!
Jared Leto will debut as the Joker in Suicide Squad on August 5, 2016 – you can watch the latest trailer for that here!
What do you think of this image? Let us know in the comments!