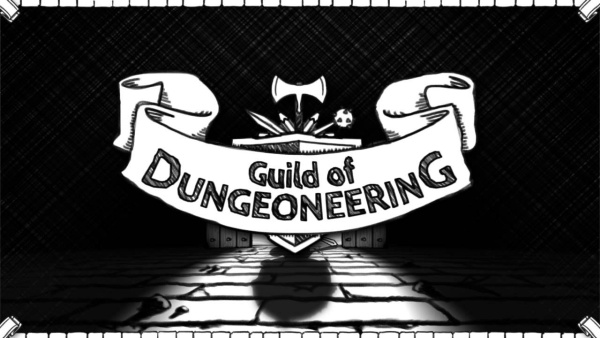 Interview: Colm Larkin, Guild Of Dungeoneering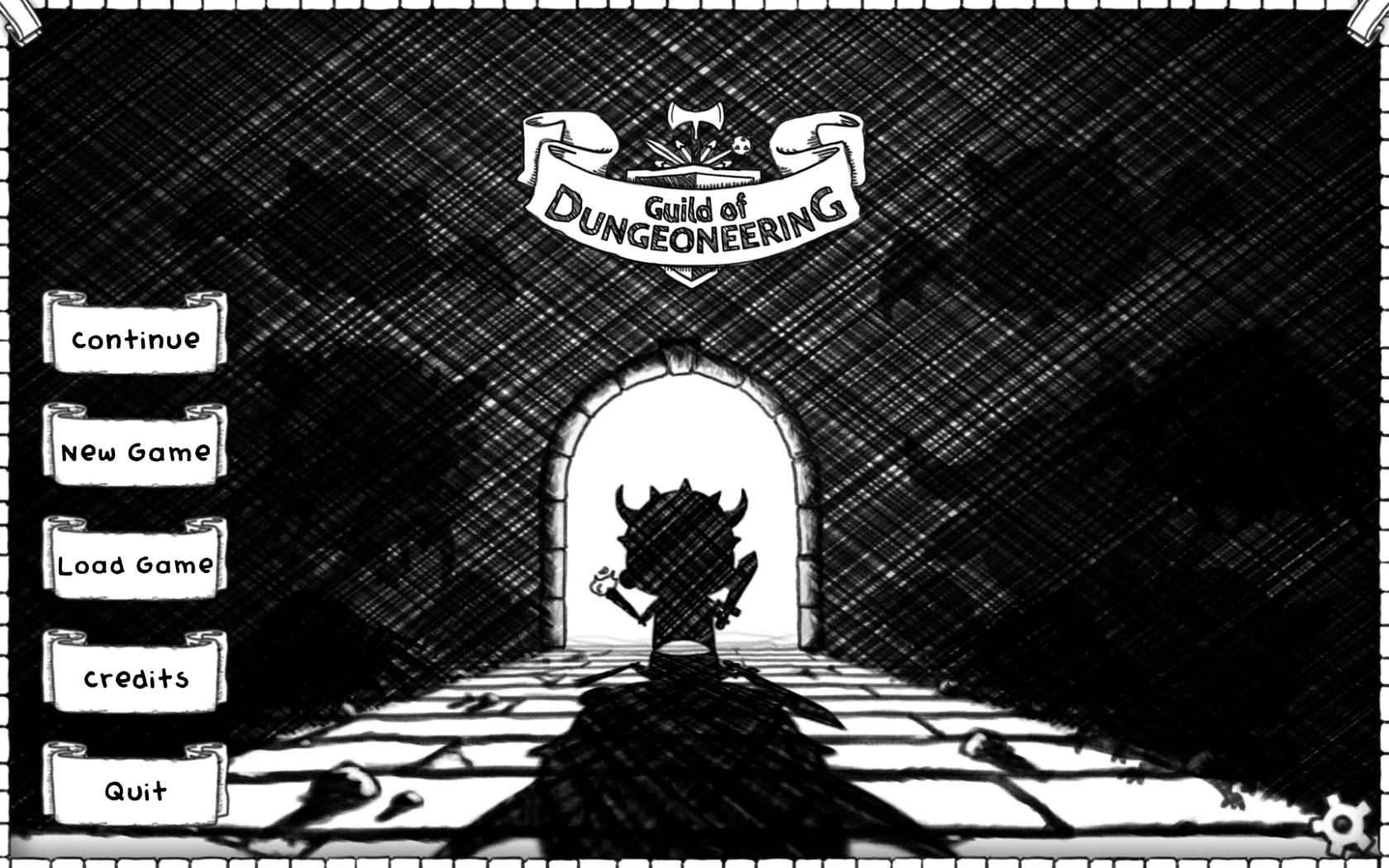 In November 2014 I attended my first ever dubLUDO – A meet up and demo space for Irish indie game start ups. This particular one dubLUDO 10, was held within the not so lofty second floor of Whelans on Wexford St. Dublin. A venue made famous for the musical talent that would regular, was, on that day, home to a different company of artistic peoples, that…. of the video game developer.
Within the stuffed upstairs floor of the pub held not only the future of our countries' video game aspirations; it also was graced by those who laid the foundations of this medium.
John Romero, the co-creator of Doom, the quintessential Martin Scorsese of video games, and his equally talented wife Brenda Romero, were amongst normal folk. Inspecting the demos on show and questioning those behind their creation.
And one such creator that caught my eye at that event almost a year ago was Colm Larkin, head of Gambrinous and creator of Guild of Dungeoneering, which was released on the 14th of July. We spoke about two days after our meeting at Whelans.
Due to a PC breakage, I've been only able to recently salvage my chat with Colm, which took place almost a year ago. Fortunately however, I found looking back on this interview, to be as, if not more, interesting of a piece than if it had of been wheeled out back in November last year.
This is now less of a promotional piece and now more of a reflective one. Serving as not only corroboration of Mr. Larkin's hard work and business prowess; But also as an instructive guide to maneuvering the choppy waters of the independent video game start-up.
Andrew Cornelia: How did Guild of Dungeoneering come about?
Colm Larkin: It was a concept I came up originally with for "One Game a Month" a kind of Game Jam I help run. I found an art partner and it quickly grew bigger and bigger. After 6 months of only working on it as a weekend project, I decided I was going to try make this a full on game that I could send out to the market.
Keeping Guild of Dungeoneering a weekend only project, while trying to polish it into a actual game he could charge money for, was found to be an insurmountable task.
Colm gave up his job as a software engineer, relinquishing a post he had for two years, to pursue realising this passion.
Colm Larkin: I'm working on it fulltime now. My art partner Fred Mangan is doing it on his free time but he's still putting tons of work in. I have Steve Gregan, an incredible music composer creating the soundtrack, so he's fulltime after only starting a few weeks ago, and I've hired a few interns to help me with programming.
Although me and Colm spoke at dubLUDO, it was one of his interns, Eoin, who I quizzed the most that evening. And one secret of Gambrinous inner working I discovered was that it was an internationally orchestrated team.
Colm Larkin: Steve Gregan is currently living in Amsterdam and Fred our Art guy is in Sydney. That leaves myself and my two interns here in Dublin. It's pretty cool. We're using this online chatroom called 'Slack', our collaboration space. We're dropping in parts of the game that needs to be to worked on, questions about the project, it all goes there and it's a great replacement for group emails. And I mean we're lucky to be starting this game in an age where we can do something like this globally. You're no longer tied to what talent you have close to you, although I would say start their, start at the dubLUDO's of the world and move on up.
Guild of Dungeoneering's first hurdle to entering the realm of commerciality was Steam Greenlight.
AC: Eoin told me you had a pretty good time going through Greenlight also?
CL: Yeah yeah, our Greenlight page went live about a week before I left my job and that was my first experience in really pushing the game and finding press. At that early stage I really went out and attacked the press. I made a list of specific game writers who write about small, indie games and I contacted them each with a specific e-mail saying who I am and what the game was. Our first trailer also released on the same day we launched Greenlight, so that certainly helped with our early support.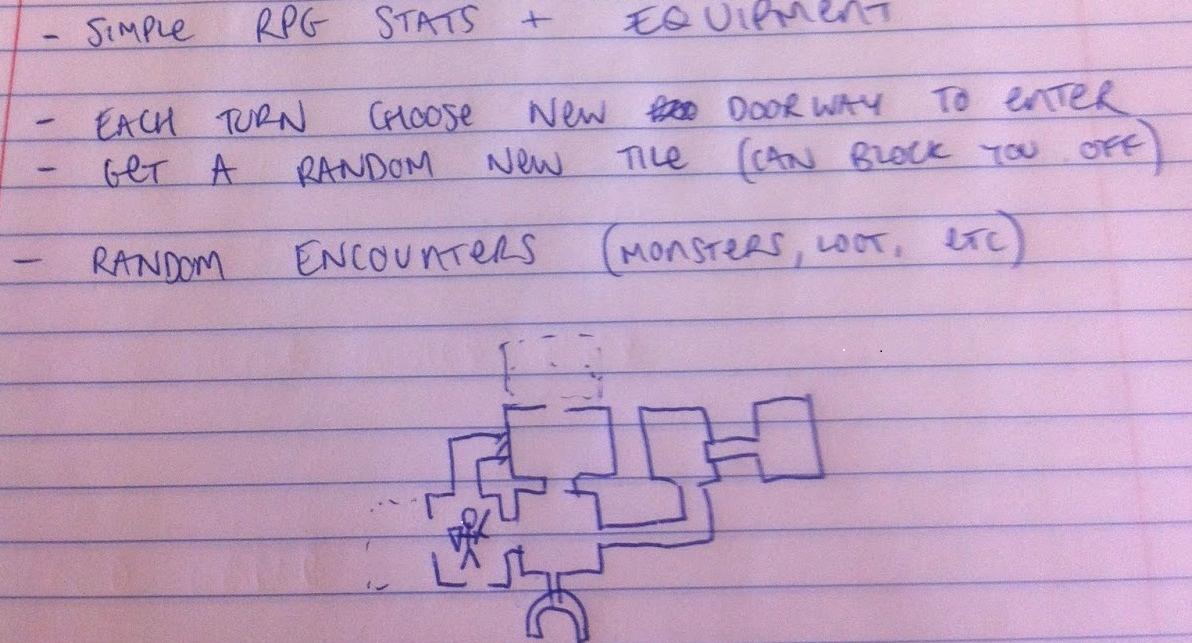 The before…
AC: How long were you stuck in Greenlight? Speaking to other Indie devs like bitSmith. They were stuck with one of their games Kú for a significant amount of time.
CL: It took about a month for us to get through Greenlight, so that was fantastic. I think it was the mix of our aggressive press plan, coupled with the early trailer and really just getting lucky that so many people thought it was cool early on. We had tons of positive comments about the game and that really helped.
AC: It must be excellent to know that your game is as cool and unique as you think it is.
CL: Oh yeah definitely, but also more importantly not too unique that nobody gets it. So there's a fine line there.
AC: Did your plan of attacking the press as you say, continue in the same way after Greenlight?
CL: There's so many games out there, so many cool games, amazing games actually. And with that it's quite hard to get press to notice your game and really what that translates to is more players buying and getting interested in your product.
…The After
Coverage we've had on Rock, Paper, Shotgun and Destructoid has lead directly to pre-order sales, so it's a huge deal. Our measure of if we're promoting the game correctly is based how many people are pre-ordering the game because they go hand in hand. I actually dedicated almost 1/3 of my time on this project just marketing it. And I'd advise all other start ups to do the same. If you have a team of four, make one person's job solely committed to promotion.
AC: Do you see that lack of drive to promote effectively as a problem for Irish indies?
CL: Not only for Irish indies, but independent games all around the world. As I said I run a meetup group called 'One Game a Month'. And there's some gems of games being shown and I'm always pushing the creators to polish up them up and really have a go at showing these projects to the world. It's understandable though. To focus on your passion and forget the business side a little.
AC: Any plans to expand Gambrinous?
CL: Certainly not in the near future anyway. I mean there's simply no money at the moment. We're practically all working for free. The idea is to finish GoD, hopefully make it a decent success on the market, and hire a few of the current team and extras for the next game.
AC: Where exactly is the funding for Gambrinous coming from?
CL: There kind of is no funding really. I mean I left my job and my wife is currently supporting me. I'm not paying myself a salary and the guys are working on a profit shared agreement, so they're not getting paid at the moment, but they'll get a cut of the revenue later on.
This situation is far from unique for video game start-ups in Ireland. Although there's government funding programs for Film and Radio in this country, as of today there's currently no grant that can be awarded specifically to Video Game creators, so startups can have a seriously tough time early.
AC: To go off on a bit of a tangent, I interviewed an Irish Indie filmmaker called Tom Ryan, who made an award winning film called Trampoline on a budget of €1000, I can only imagine that would be nothing compared to your spendings on GoD…
CL: So I say bootstrapped the game but I've already spent far more than a grand.
Okay, here's a good example of how much this all costs, even when I got a "free" space to exhibit at a UK gaming festival called Insomnia; and even with that free spot which would normally cost thousands, the production costs like printing posters and other promotional material cost about 1,500. And that was WITH "free" space.
AC: Is the thought this might not all work out, considering your current financial position, a little bit… frightening… in any way?
CL: So far? Kind of… Realistically speaking there's not a extreme amount of money at stake. I mean it's not like I've hired ten people on a weekly salary. Than I'd be talking like a million euro. I'm more concerned right now actually about pre-orders that've already been bought. 250 people have pre-ordered (as of Nov 2014), so they've bought the game essentially. It's kind of amazing that people support you that way. Saying "yeah I believe in you and in your creation" before it's even completed. But now, I owe them a brilliant game, so I'm a little frightened of that. Even then, going back to the business side of things, really the pre-orders aren't paying for anything. I've sold 250…
AC: And that's quite fantastic considering the game is so early in Alpha…
CL: …I mean it's pretty cool. However it's only about 2,000 euro , so that's not going to pay for much of the development realistically.
AC: Have you tried contacting any big Youtube guys like Totalbiscuit or anyone like that, to help with promotion?
CL: I haven't approached any of the big Youtubers like Totalbiscuit just yet. But as the game becomes more of a finished product, I might start that. And fingers crossed I get something back, but right now it's a long shot. I mean I honestly believe that those kinds of guys on Youtube and newer types of media are perhaps even more important than the websites and magazines when it comes to making or breaking a small game like my own. I see videos of games just as small as mine getting 200,000 views and that is really the dream. A tenth of that could make this project a big success.

Guild of Dungeoneering released on July 14 this year to overwhelming positivity.
Colm's passion became one of the biggest stand out Irish Independent games to possibly ever be released. With Gamespot reviewer Justin Clark even going so far as to say GoD has "an honest shot at displacing Minesweeper as a go-to whenever there's 5 minutes to kill".
The reason for its success is no longer a mystery; I hope this piece stands as a testament to the work ethic, drive and business smarts of Colm Larkin and his Gambrinous team.
Guild of Dungeoneering can be purchased from any of these websites, and the team have just recently released their first expansion, Pirates Cove.
Happy Dungeoneering!
[Words By: Andrew Cornelia]