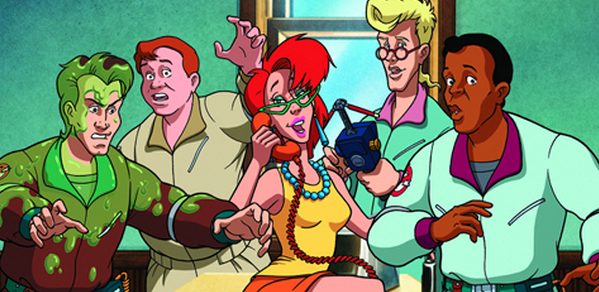 According to The Tracking Board, Ivan Reitman will produce another Ghostbusters movie, only this time it will be animated.
Sony Pictures Animation are working with Reitman's Montecico Picture Company to produce the film immediately after Paul Feig's live action Ghostbusters reboot is released. No writer or director is attached to the project as of yet.
Ghostbusters was previously made into an animated series in the late '80s and starred Lorenzo Music, Frank Welker, Maurice LaMarche and Arsenio Hall. That series did not follow the continuity of the film that proceeded it and, while story and cast details have not yet been announced for the forthcoming animated movie, it may also be set in its own universe. One source even suggests the story may be told from the ghosts' perspective.
Paul Feig's Ghostbusters starring Kristen Wiig, Melissa McCarthy, Kate McKinnon and Leslie Jones will be released in July of 2015.