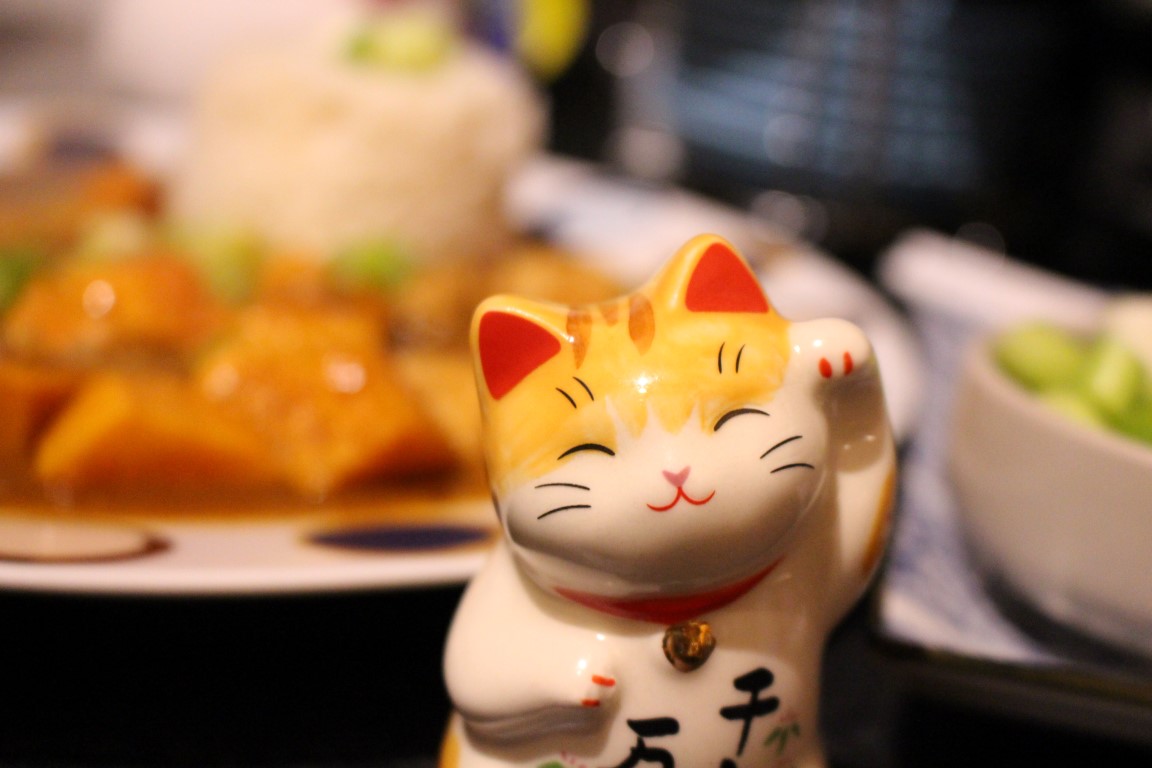 Geek N' Bake: Japanese Curry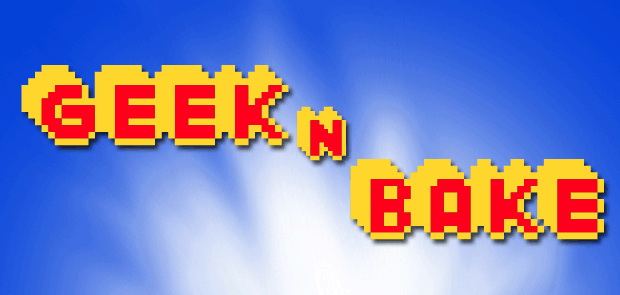 Curry is one of the most popular dishes in Japan (hopefully Andy can vouch for that!), whether it's the instant curry pots, vacuum sealed packs or traditional home-made sauce.
Any good Otaku will know that the dish features across Anime and Manga from all genres. Fighting intergalactic space robots? Curry will help! Cursed by an undead witch ninja? Curry will help! Torn between the love you have for an old school friend and a fresh faced new vampire boy on the swim team? Curry will help!
I promised that "Geek N' Bake" wouldn't just be cakes and sweet foods and you might have caught my beef dedication to Bob's Burgers last time well today we're going to make a Japanese curry that would make a thousand senpais notice you!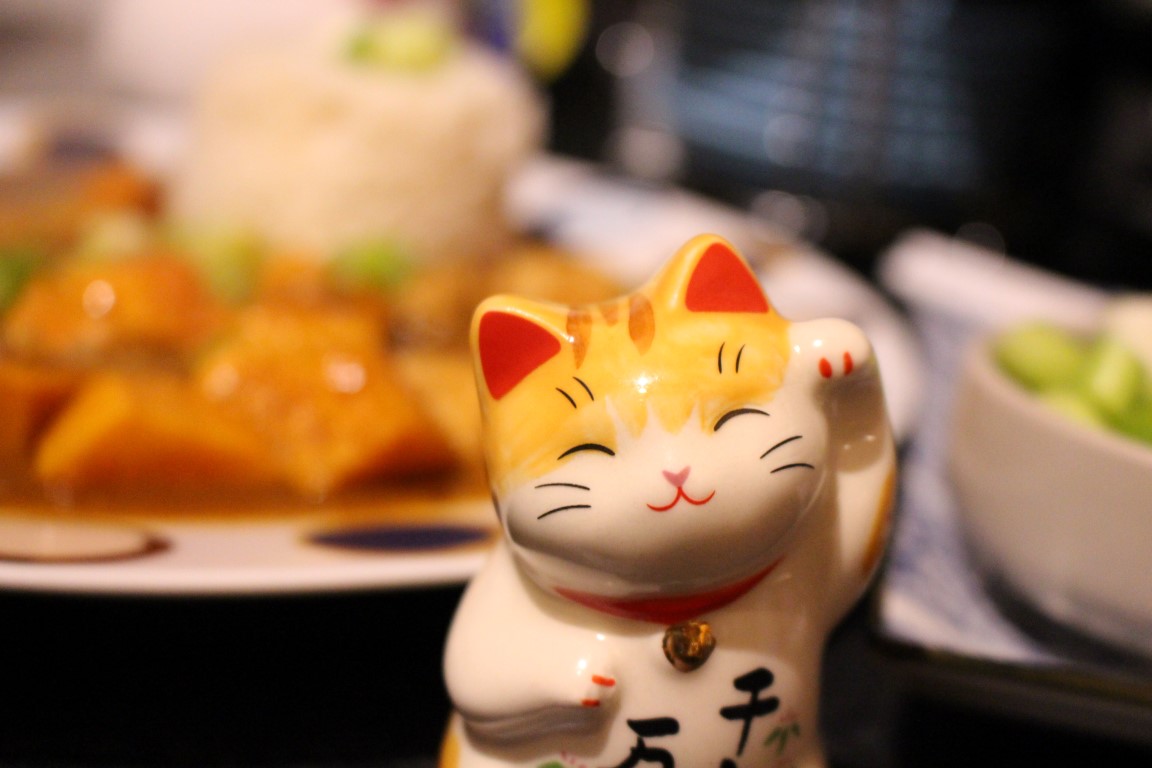 DIFFICULTY
Normal
TIME
55 minutes
INGREDIENTS
Roux: 3 tbsp unsalted butter, 3 tbsp plain flour (all-purpose flour), 1 heaped tbsp curry powder, 1 tsp light soy sauce (optional), 1 tsp chili powder/flakes (optional)
2 tbsp olive oil, 1 large white onion, 2 cloves of garlic, 1 tsp of ginger, 3-4 large carrots, 1 apple, 1-2 potatoes (I used sweet potatoes), 400g chickpeas, 250g peas, 1 litre of vegetable stock, 2 cups of white rice, 1 tbsp rice vinegar, 3 spring onions, 1 tsp salt, 1 tsp black pepper, 2 tbsp dark soy sauce, 300g Quorn pieces (optional)
PROCESS
To start we're going to make our curry roux. Now up until yesterday I would have just slapped some curry powder into the stew and added a little cornflour to thicken it up but trust me you're going to want make the roux here, it makes all the difference. It's pretty simple too so you can't exactly blame it on technique or complexity.
Melt your butter in a pan on a medium-low heat. When it's completely melted, tip your flour in and stir together to combine them both. You're going to need to continue stirring the mixture together for 20 minutes on the hob and do not turn your back on it for a second or it will burn and you don't want that and don't cheat by turning the heat up too high either (trust me!).
When the mixture has browned, add the curry powder, at this point I also added a dash of light soy sauce and my chilli flakes (I prefer spicy food), and then stir for an additional 30 to 60 seconds on the cooker then remove and set aside.
Your roux is done and that was the 'hardest' part!
Next you'll need to take two pots, one for your rice and the other to cook your curry with. Fill the rice pot with cold water and put on a medium heat on the back burner/ring and allow this to come to a boil slowly.
Chop the onion and carrots into medium sized chunks, make sure to wash and peel the carrots too. Peel and chop the potatoes then place in a bowl of water to help remove excess starch. Crush the garlic and chop finely, peel your ginger (use a spoon not a knife) and set aside.
In the curry pot, you'll have to sauté your onions in the oil until they're soft and clear. Once the onions are cooked, add the ginger and garlic and stir well. Now I'd happily have this without a meat substitute or tofu but the other half was fussy about not having meat so we had to add something, I've used quorn pieces in this recipe but if you fish to use meat or tofu you would add it at this point. If you're cooking with meat then make sure you've cleaned and cut it into relatively small pieces, when you add it to the pan make sure you cook it thoroughly before proceeding to add the rest of your ingredients.
Add the carrots and stir. You'll need to add your vegetable stock at this point and bring the pot to a boil, increasing the heat to high. You'll notice, particularly if you're cooking with meat/poultry, that once the pot reaches a boil a lot of fat/scum will float to the top, you will need to skim this from the top using a ladel or sieve.
Peel your apple and grate it into the pot, you should the salt at this point too. Bring the heat back to medium and simmer for 20 minutes before adding the potatoes.
Once the potatoes have cooked, add the chickpeas and peas. Now you'll add the curry roux you prepared earlier but before adding the roux you should put the rice on to cook.
You can take a ladle of the liquid from the pot and add it to the roux making a paste or add it straight to the point stirring gentle until it's completely dissolved. Now add your dark soy sauce and allow the curry to thicken, stirring occasionally.
Once the rice is cooked, drain the excess water and pour the rice back into the pot and cover. Chop your spring onions and set them aside. Add a tablespoon of the rice vinegar and stir into the rice until the rice begins to clump together, to sweeten the rice you can add some mirin/rice wine if you wish but I like a more savoury rice, so I've used only the vinegar and a tsp of cracked black pepper. Cover the rice once more and let it sit while you check the curry.
Plate the curry up, traditionally you'll split the plate in half with rice and the curry like in the image above but I wanted to make a little rice tower in a lake of delicious Japanese curry. Garnish with spring onions and serve!
Trust me, senpai will more than notice you!
Editor-in-Chief, part-time super villain and hoarder of cats. If you can't find me writing, I'm probably in the kitchen!