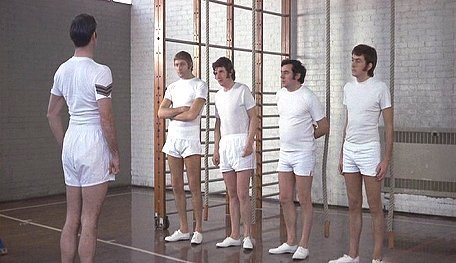 EwTube: Fruity Fun
This coming holiday there is defined by confectionery. At The Arcade we like to have fun with Halloween as our latest Geek 'n Bake segments show: Declan made Pumpkin King Cookies and then a second piece on Pumpkin Leftovers for good measure. However, in the interest of balance I feel obliged to show you all the fun you can have with other food groups. The fruity foods. So, if after a long night of drinks, chocs, sweets, cakes and other party goods you feel the need to top up that Vitamin see, feel free to consider the following a friendly reminder…
Self-defense Against Fresh Fruit – Monty Python's Flying Circus
A classic sketch from the pantheon of British comedy, Monty Python's Flying Circus. Surreal, satirical, silly with a smattering of slapstick, this is a landmark in the world of comedy and beyond. One of the founder members was of course John Cleese, who went on to co-create Faulty Towers – covered by The Arcade's very own David Savage. There are probably thesis the world over expounding the mechanics of this and other works but it would a fools errand a deprive you of the pleasure.
Fruit Cutting-How to | Byron Talbott
Byron Talbott is a YouTuber that uploads videos on food and cooking. It's easy. If you're a novice looking to gain some basic skills or a seasoned cook (pun intended without apology) looking to hone your skills, you're in safe hands. Safe knife-wielding hands, counter intuitive though that may sound…
Carving melon, step by step – By J.Pereira Art Carving Fruits and Vegetables
Now for this you will require some more skill. Skill and no hangover! J. Pereira – Art Carving is a YouTube channel devoted to fruit carving. That's right folks. Every video shows a piece of fruit cut to shape you. Here we have a melon that's cut into a rose. I was tempted to show a video of a melon on another channel, a how to for a Watermelon Shark Fruit Salad, but that may be going to far following a recent confession from our editor-in-chief. There will be ample time for frights Saturday. For now marvel at the craft!
Watermelon…
Last time I did EwTube I featured Hannah Hart. From one Hart to another. Hart is a comedian who makes short videos on her YouTube channel hartbeat. In this clip she deals with one of the idiotic questions that beset lesbians the world over. For back up she turns to watermelon…
There's a lot of fun you can have with fruit. Tell us of your fruit related fun in the comments!