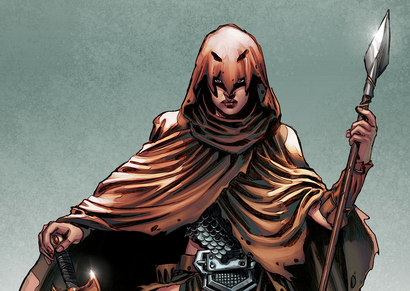 Dynamite Announce New Red Sonja, Vampirella And Dejah Thoris Comics For 2016



If you were one of the many left weeping after the announcement of Gail Simone's departure from Red Sonja, you can dry your tears! Dynamite Comics have made an announcement about the future of Sonja and some of her fellow pulp heroines. 
Red Sonja, Vampirella and Dejah Thoris will all be starring in their own brand new ongoing solo comics in 2016. Each character has been redesigned by Nicola Scott and the whole operation will be overseen by Gail Simone herself! 
Red Sonja, written by Marguerite Bennett with art by Aneke will hit shelves in January. Vampirella will be penned by Kate Leth and Dejah Thoris will be written by Frank J. Barbiere but no artists or release dates have been announced just yet. 
"Make no mistake, these are characters we love, badasses all; the She-Devil with a Sword, the queen of all vampire hunters, and the warlord princess. Characters do not get any better than that." Gail Simone said in a statement. "Our mission here is to spruce up their look and remind people that these were the original female ass-kickers that inspired Xena, Buffy, and Leia Organa." 
You can see the full press release here!