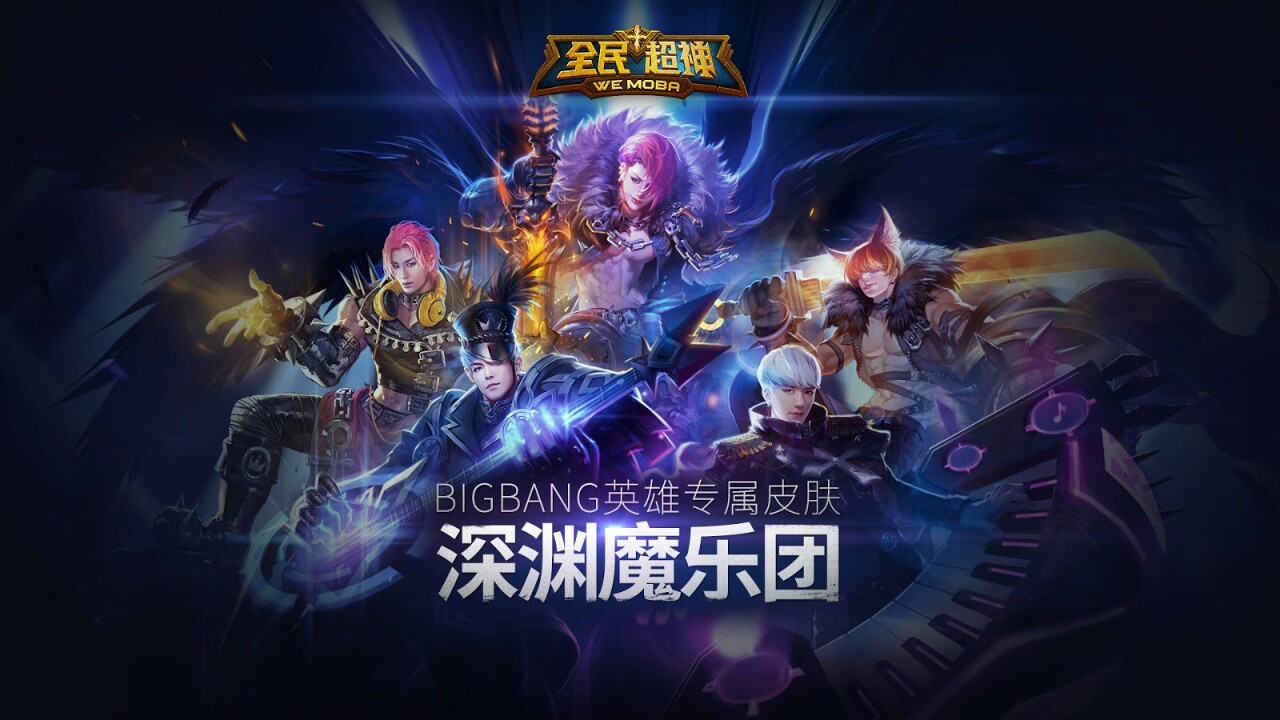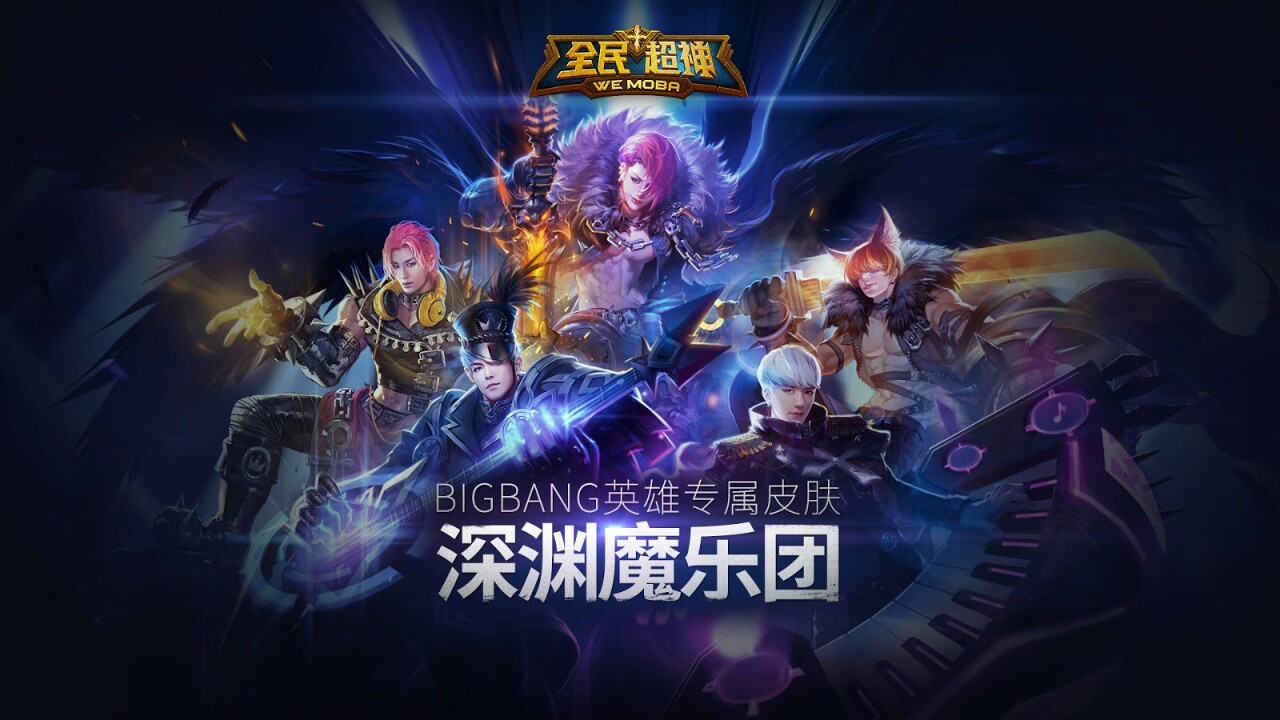 For anyone who knows me (or anyone who has spoken to me for more than 10 seconds), there are two things I'm clearly obsessed with; League of Legends and BIGBANG. I cannot explain just how much I love BIGBANG or how many hours I've clocked in on the Rift, so it should be very obvious that if you slap these two things together, I'm likely to die of happiness. Yes, this article is coming from beyond the grave!
As announced last month, the 5 members of BIGBANG will be endorsing and appearing as characters in Chinese mobile MOBA, We Moba. The game, run by Tencent, is quite similar to League of Legends in terms of art and play style, but can run on mobile devices so you can play on the go. Each band member has had a custom character created in their likeness, with each one sporting a musical theme in their abilities. The beginning of a full interview in which BIGBANG play as their characters can be seen below. I highly recommend that any fans of the band or just MOBAs in general check it out, and giggle at their nooby little stumblings.

[ENG SUB] BIGBANG X WE MOBA (1) by strongoppa1212
Sadly, WE MOBA is an Asian exclusive currently, but let us know in the comments if it looks like a game you'd play if it globalised, or if you just like seeing BIGBANG die repeatedly!