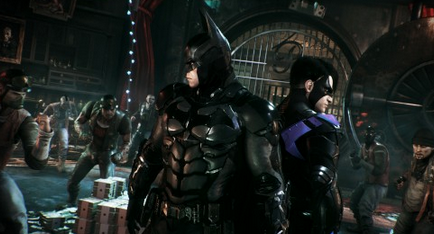 It's been a rough time with the horrendous release of the PC port of Batman: Arkham Knight. While the game originally launched on June 23, the port was so awful that publisher Warner Bros Interactive decided to take the game off Steam due to it being unplabale depending on what graphics card you had in your PC.
With a patch back in early September, Rocksteady is hard at work creating improvements to both Windows 7 and 10 versions of the game.
It would seem that these fixes are to go through to the end of October, with the publisher saying the game will finally be put back up for purchase on Steam at the end of the month. The DLC will also be available to purchase. The port of Batman: Arkham Knight became infamous in how terrible it was, almost becoming a symbol of how not to treat PC gamers.
PC customers have become more savvy then ever, as releases like Assassin's Creed: Unity and Batman: Arkham Knight have shown how truly incompetent developers and publishers can still be towards PC as a platform.
Batman: Arkham Knight plans to return to Steam towards the end of October.
Are you a fan of the Batman: Arkham series? Let us know what you think of the news in the comments.