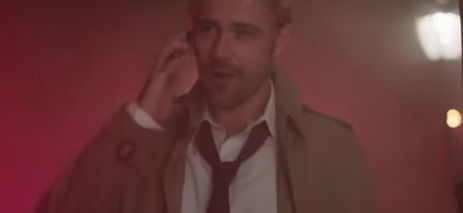 Arrow Promo Features John Constantine
With the promo release of Arrow, it is confirmed that John Constantine (Matt Ryan) will be coming to Star City (formerly Starling City).
SPOILERS AHEAD! 
For those not up to date with The CW's Arrow, Sara Lance (Caity Lotz) was killed last season. This season she was revived to life using the Lazarus Pit. However, it did not go smoothly. As far as we can tell, next week she's on the loose and terrorising her home town. And so Green Arrow/ Oliver Queen (Stephen Amell) calls Constantine for back up.
This is not the first series cross over; last season saw Team Flash make an entrance that was highly praised. That said, this guest appearance will be a cross over between two networks, as Ryan played the title role in the NBC series Constantine before it was cancelled. With the bar set so high, we can hardly wait.
What are your hopes for next week? What do you make of Arrow season 4 so far? What other guest appearances would you like to see? Tell us in the comments section below!