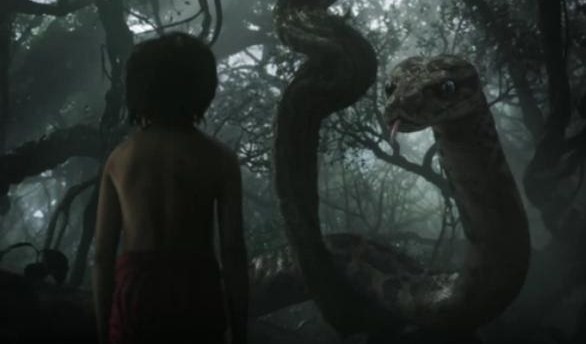 "Don't you know what you are? I know where you came from." The elusive voice of Kaa (Scarlet Johansson) narrates Disney's newest live action trailer: The Jungle Book.  "I'll keep you close, let go of your fear now. Trust in me."
Directed by Jon Favreau, The Jungle Book tells the tale of a young boy named Mowgli (Neel Sethi) who is raised by wolves in the Indian jungle and follows his adventures there. In the jungle, he encounters many animal friends and foes such as the Baloo the bear (Bill Murray), and Bagheera the panther (Ben Kingsley) who save Mowgli from the tiger Shere Khan (Idris Elba) and set out to teach him the law of the jungle along with the snake Kaa (Scarlet Johansson) and the orangutang King Louie (Christopher Walken).
Are you looking forward to seeing this movie when it lands in cinemas April 2016? Lets chat down in the comments!