Terrific Tea Time Tunes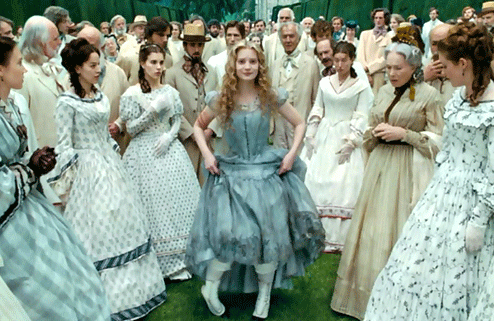 Now that you've got all your china sorted, the table set, and the tea brewing, it's time for you to sort out some smashing tunes to liven up your tea party! Dust off those old dancing shoes, and put your records on.
KERLI – 'TEA PARTY'
No better way to welcome people to your party than with Kerli blasting on your speakers. Tea party and outfit goals right here. All of Kerli's videos are visually stunning and are great inspiration for outfits and decorations, so don't limit yourself to just this video!
MELANIE MARTINEZ – 'PITY PARTY'
I really hope your party doesn't suffer the same fate as Melanie's, but in any case, you can still enjoy this song and maybe listen to it ironically at your super successful party? Grab some decoration tips while your at it and use pastel ribbons to decorate your table.
KYARY PAMYU PAMYU – 'CANDY, CANDY'
The queen of candy-land inspired outfits couldn't be left out of this list. Although not exactly tea related, sweets are always a good idea at any sort of party. I swear I'd wear her outfits on a daily basis if I could… I don't know what's going on with her backup dancers and onion king (?!) though.
BIGBAND & 2NE1 – 'LOLLIPOP'
This is the song that got me into K-pop years ago, and it's still one of my favourites to this day. When I think of candy, it's impossible not to think of this. I totally wouldn't mind having TOP at my tea party… Just sayin'.
MELANIE MARTINEZ – 'MAD HATTER'
Melanie's made it into the list twice because I may or may not be obsessed with her new album at the moment. Cry Baby would actually be a perfect album for a tea party, especially if you're feeling a bit lazy about picking out songs and just want to stick one CD in the sound system and let it roll. This song is a bit on the darker side of Alice in Wonderland but I guess "all the best people are crazy".