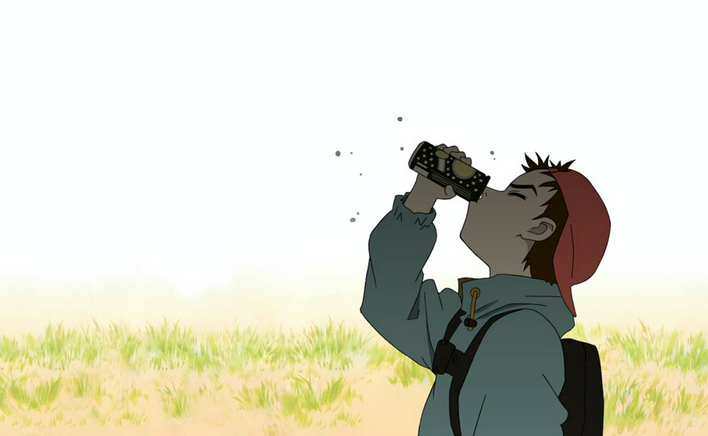 Production I.G Purchases Rights To FLCL
In some of the most bizarre and maybe fitting pieces of anime news in recent years, the rights to the cult classic 2001 mecha ova series, FLCL (or Fooly Cooly), has been purchased by anime studio Production I.G from Gainax. The studio has added that they bought the rights to create a "new anime remake", among other plans. Both Funimation and Synch-Point have released the series in North America and Europe in the past.
Funimation describes the story stating "Naota is a detached sixth-grader afflicted by the pangs of puberty. He's fooling around with his brother's ex-girlfriend when a crazed girl on a motor scooter runs him over, brains him with a bass guitar, and moves into his house. She says she's an alien, and hurls Naota into the middle of a mega-corporation's secret agenda. And now giant battling robots shoot from his skull when he has naughty thoughts".
FLCL featured as Kazuya Tsurumaki's directorial debut, whose talent can be seen from Neon Genesis Evangelion to Kill La Kill. The series has garnered a rabid fanbase due to its stellar soundtrack, laid back atmosphere and unforgettable characters. A new series of a remake of the story is definitely welcome, especially as fans had assumed the franchise was forever in the grasps of Gainax.
Are you a fan of FLCL? Let us know what you think about the news in the comments.