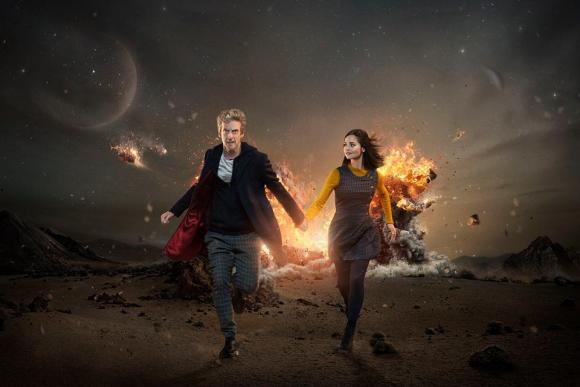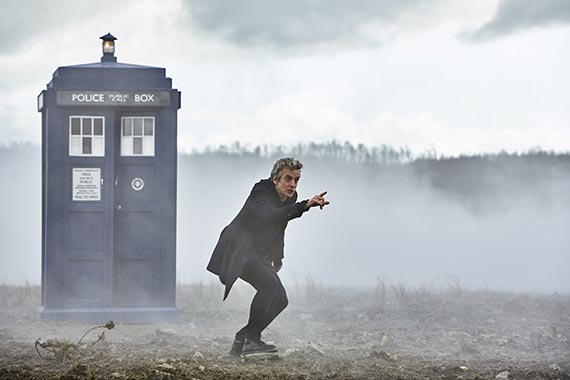 Whovians, it's that time of year again! In a scant few hours as of this writing, the Doctor returns to our screens for Series 9 of Doctor Who! Twelve episodes await us, each no doubt filled with as much adventure and excitement as the last! We'll see several old faces again (many if things are the way they appear to be, see below for more on that), several new ones both heroic and villainous, and of course there'll be the usual array of whimsy/terror that makes Who the juggernaut it is! It's no secret that the BBC have been rather loose-lipped about the show for the past couple of years now (the incident of the leaked Series 8 episodes will live in infamy forever, I expect), so the fact we know very little about what faces us this year is rather exciting, don't you think?
So! With tonight's episode, The Magician's Apprentice, rapidly approaching us, I felt as if it would be only proper to give a quick run-down on what we know about it and its second part next week! A nice way to get that Who spark aflame before tonight comes upon us, so without further ado, let's get to work!
(Fair warning to you all, if you're intending on going in completely blind to spoilers I wouldn't recommend reading this. That said, all of the content of this article will only be from official sources, I'm not a monster).
Title: The Magician's Apprentice / The Witch's Familiar.
Writer: Steven Moffat (though there's a further bit on that to be had later…)
Cast: Peter Capaldi and Jenna Coleman, naturally, with further appearances from Michelle Gomez's delightfully-psychotic Master and Jemma Redgrave's Kate Stewart, leader of UNIT. While the guest cast for the episode will no doubt drop quite a few more surprises in our laps, the ones we know about are big enough as it is!
In A Nutshell: From the mouth of Steven Moffat himself: "Colony Sarff has a message to deliver to the Doctor. But the Doctor has disappeared. The Maldovarium… the Shadow Proclamation… the Sisterhood of Karn… wherever Sarff travels, no-one knows about the Doctor's whereabouts. But Sarff isn't the only one troubled by the Doctor's vanishing act. Missy is back – and she wants to find out what's happened to her old friend…" Very intriguing to say the least, eh? There are a few names in there that any Doctor Who fan is no doubt excited to spot!
Enemies: Who else but everyone's favourite genocidal maniacs, the Daleks! They're back in full form, and anyone who saw the trailer has no doubt noticed the sheer variety of Daleks that are going to be on offer, ranging from the very earliest models up to now! I suppose to a degree the Master must count as well, though the narrative role that she's taking on remains to be seen!
Interesting Bits: To quickly finish this off, I'll mention a couple of the things that have been published about this episode that I find particularly intriguing (or just amusing). To start with, general consensus is that it's going to be a particularly continuity-heavy story, as Capaldi has mentioned "the Doctor Who Experience is coming in very useful". This ties in with the above-mentioned bit on Steven Moffat. While he is the story's writer, he's not the only credited writer from Doctor Who's past, as several other names are given a mention. I won't say here to preserve the surprise but…just wait and see! Finally, apparently the episode is a very intentional throwback to the look of things in Doctor Who's 60's era, more specifically the Peter Cushing films of all things. I'm very eager to see how that one turns out!
There we are then, I'll stop this before we run too long! No doubt everything I've mentioned above will only add up to about thirty seconds of the episode overall, but that's Who for you! In the meantime, rewatch the trailers, go watch the prologues if you haven't already, and sit back and relax (if such a thing were possible). It's time to run with the Doctor once again!