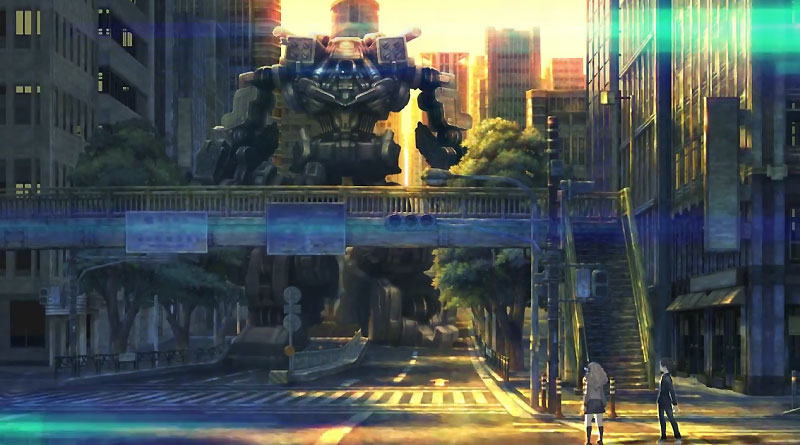 With Tokyo Game Show 2015 in full swing, numerous details and reveals for Japanese games are coming out fast, one of which may slip under a few people's radars.
A few weeks back we learned that famed Action JRPG developer Vanillaware (Dragons Crown, Odin Sphere) are working on a new sci-fi themed game, and now we have a name and a trailer for the project. The game is called 13 Sentinels: Aegis Rim and was shown off at the SCEJA Press Conference. The trailer doesn't explain any form of story other then establishing we are in some from of a run down Japanese city, where school students and mechs seem to be involved.
While many people are sick of the Japanese school student trope, this is more or less new territory for Vanillaware, as they have never done much outside of fantasy and Japanese mythology. The developer's take on near future sci-fi is very distinctive, with their hyper stylistic world and characters staying through.
13 Sentinels: Aegis Rim is in development for PS4 and PS Vita, yet no release schedule has been given.
Are interested in 13 Sentinels: Aegis Rim? Let us know what you think of the trailer in the comments.