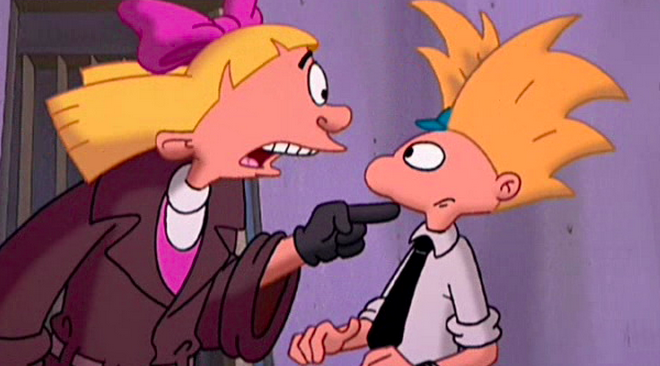 New Channel Dedicated To '90s Nickelodeon Cartoons Announced

In case you were off to a bad start to the week, this news is bound to put you in a good mood!
Nickelodeon announced at this year's '90s Fest that they'll be rolling out an entirely new channel called The Splat, which will feature some of the most iconic 90s cartoons of our childhood. A teaser was quietly put up on Youtube on Saturday to coincide with the announcement, along with a website that includes links to various social media accounts.
Although there have been no major details yet, the channel will be dedicated solely to the most popular cartoons including Rugrats, Real Monsters, Hey Arnold!, Angry Beavers, CatDog and The Wild Thornberries, among other classics.
It can hardly be much of a surprise as, earlier this month, Nickelodeon's President of Content and Development, Russell Hicks, said that the team was "looking at our library to bring back ideas, shows that were loved, in a fresh new way". It appears he realised that the cream of the crop was right before his eyes!
That's your Saturday mornings sorted for life! What do you think of the news? Let us know in the comments!