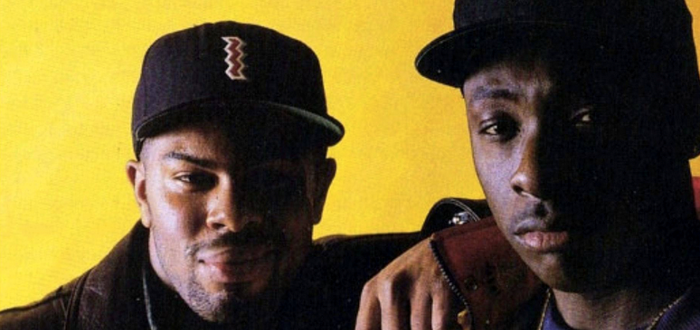 Music Monday: Hip-Hop Songs In Gaming
I'm a curmudgeonly fierce hip hop fan. In my opinion, hip hop music is the most significant member of the 27 club. This means anything made after 2003 is garbage. Oh, sure you can prove me wrong with excellent albums from modern artists, but I won't change my bitter old mind even in the face of hard evidence. As I said; curmudgeon.
In the last few years of its life, some memorable hip hop joints made their way on to various fourth and fifth generation video games. This was the era when the gaming industry was changing and the hardcore edge and punchy atmosphere of the music complemented this new movement perfectly. Today I'm going for games that put some thought into the songs they chose and help channel what they are trying to say.
Jurassic 5 – A Day At The Races, Tony Hawk's Underground
Nobody can begin a video game soundtrack list without acknowledging the Tony Hawk series. The intro sequence from Tony Hawk's Underground features a brilliant song from Jurassic 5, a product of the highly competitive underground rap movement and perfect for highlighting the game's message. Featuring a guest performance from Big Daddy Kane, 'A Day at the Races' is the best intro for any Tony Hawk game and sets the tone like no other.
Basta – Mama, GTA IV
There are dozens of hip hop songs in the infamous Grand Theft Auto series. Some of their selections are obvious choices ('Nuthin but a G Thang' in GTA San Andreas) but this choice of Russian rap song about asking one's mother for forgiveness is spot on. Echoing the inner turmoil of the protagonist, GTA IV would not be the same without this powerful ballad.
https://www.youtube.com/watch?v=slG-LzAFir4
Cypress Hill – 16Men til there's No Men Left, Kingpin: Life of Crime
Though few can defend the quality of their fourth album, Cypress Hill's IV did have at least three good songs, all of which appear in the first person shooter Kingpin: Life of Crime. Among the hundreds of first person shooters that plagued the late 90s, Kingpin had a hilariously brutal and vulgar edge to it which suited Cypress Hill's new hard rock sound which began with this album.

Pete Rock & CL Smooth – T.R.O.Y., NBA Street
The games from EA Sports' 'big' label contained an arcade style with intricate sports mechanics allowing for more action and less simulation. Though released 10 years before the game, NBA Street's title and menu track by Pete Rock & CL Smooth creates the requisite street sound and attitude the game was aiming for.

Masta Killa – Shaolin Temple, Wu-Tang: Taste The Pain
When it came to cultural domination, the '90s belonged to Wu-Tang. Their 4 player fighting game was among the many outlets from the Wu label featured some great music but a standout track comes from their quietest member Masta Killa. The last member to release a solo album, he won us fans over with a single verse of his calm and collected flow.
Joe Budden – Walk With Me, Def Jam: Fight For NY
NSFW! This fighting game made an effort to put real drama into its story mode. Among all the hardcore classics and modern club bangers, 'Walk With Me' ends the game on a serious note and beautifully juxtaposes the bone crunching violence.
De La Soul – I Gotta Believe, PaRappa the Rapper 2
Of course I was going to include PaRappa The Rapper. This song is exclusive to the game and De La Soul were the perfect choice for a contribution. Pioneers in the art of sampling, their laid back conversational technique over a jovial instrumental work wonders at highlighting the game's random frivolities and sense of humour.
I'd love to hear from ye with any other tracks that you think helped improve a game's aura and ethos. Feel free to comment below. Peace out!