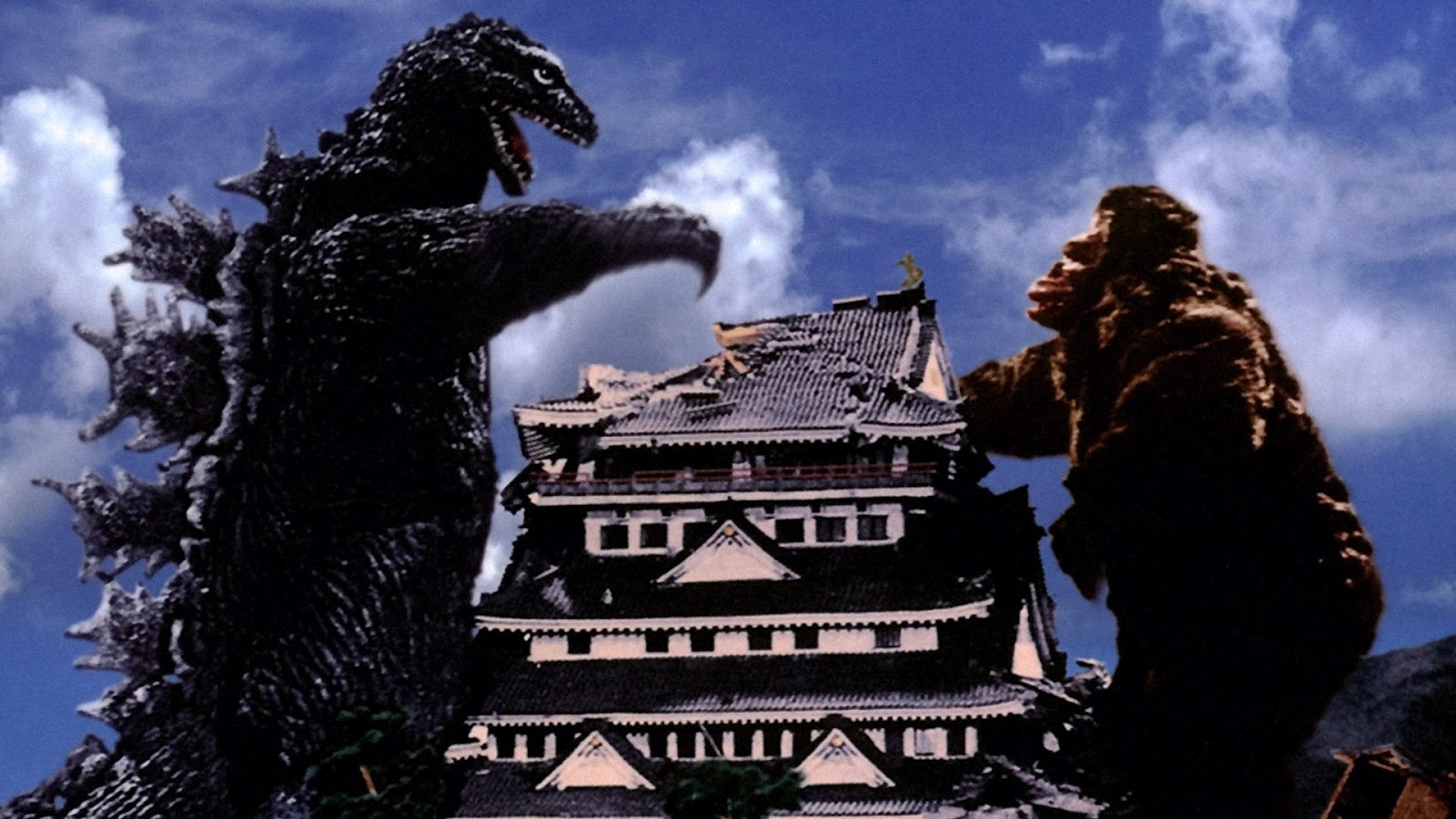 We may soon learn the answer to an a question we've asked since we first became aware of movie monsters.  If you pit them against one another who'd come out on top: Godzilla or King Kong? True they have thrown down before, but we may soon have yet another movie with a new take from the folks at Legendary Pictures.
Reporting for Deadline, Mike Fleming Jr writes: "In what would be a pretty epic pairing, the Godzilla sequel that is in the works will be followed by a movie that pits the giant ape versus the giant fire breathing reptile."
The deal required the upcoming Kong movie Skull Island to be moved from Universal to Warner Bros., where Godzilla's currently homed. This was made possible by Universal allowing Legendary to move production from one studio to the other (Legendary are currently owned by Universal, but were already developing Godzilla at Warner Bros. at the time that deal took place). King Kong as a character is in public domain, whereas the big G is licensed from Japan's Toho, so who had to move was obvious.
For all intents and purposes, it seems the purpose of this move is to facilitate a monster-filled cinematic universe. Which, let's be honest, would be pretty swell.
The follow-up for Gareth Edwards' Godzilla reboot from last year is due for release in 2018, while Kong: Skull Island is expected March 2017.
What do you make of this move? Who will you cheer for? Let us know below!