Geeky Goodies: Monster Edition
It's Monday, also known to many as the absolute worst day in the history of days, ever. So, allow me to slay the gloom, and tempt you with some geeky goodies you can't possibly resist.
So the goodie theme I have chosen this week is MONSTER MONDAY (Rarr and growl… and stuff), ranging from an assortment of goodies related to our favourite Pocket Monsters, to our equally favourite Digital Monsters and many more monster, and fantastical creature related goodies in between.
Pokémon Gym Badges: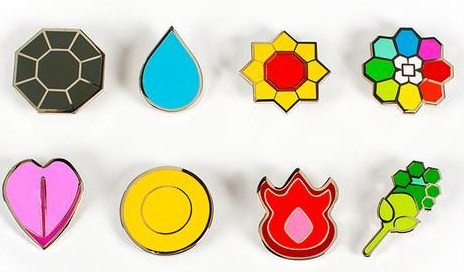 Okay, so I'm sure you've wanted to be the very best (at least once or twice) in you life, like no one ever was! How better to introduce yourself to random strangers, than with a complete set of gym badges pinned to your inner jacket. Because nothing screams "I am awesome" more than these! With full badge sets from Kanto, Johto, Hoenn, Sinnoh and Unova (with the extra badges from Black2/White2 also available separately) to chose from, you have a nice choice of which region you want to conquer.
Japanese Pokémon Plushes:
As an avid worshiper of the mystical plushies, I have come to learn, that nobody does plushies, like the Japanese do plushies. With the cream of the crop being only available in Japanese Pokémon Centres. Which, for us loveable fanboys far across the oceans, can be somewhat of a pain. Also separating the real deal from the fakes can also be a pain. Pokevault however have an incredibly huge collection of plushies (and other merch) on their site, all  100% legit, and from Japan.
Digimon Crest T-shirts / Hoodies:
Sometimes, when you're overflowing with geeky pride, you just need to let the whole world know. What better way to do it, than wearing your pride, and I just can't think of anything else I'd rather wear right now than these Digimon crest T-shirts / hoodies tank tops (There is such a wide selection of apparel to have the crests printed on, and a whole bunch of colour options). I really want to wear them all. . .at the same time!
Magic: The Gathering Jewellery: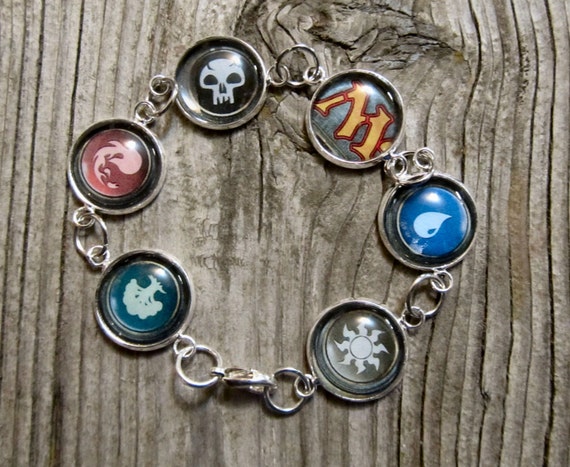 Every Geek needs their bling, right? These handmade Magic: The Gathering bracelets speak for themselves really. It's perfectly acceptable to wear one on each arm….and leg….right?
League of Legends Shot Glasses: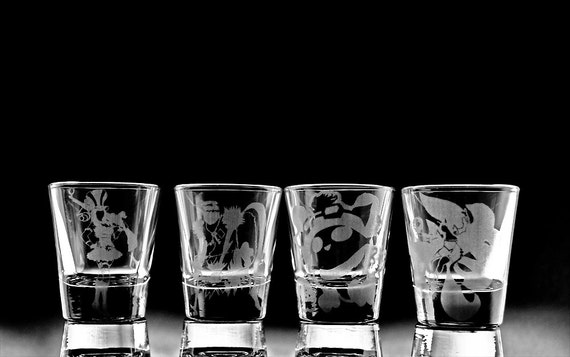 For those readers old enough to indulge in a social beverage of the alcoholic variety, these may just be the glasses you've been looking for. With the option to choose which  4 League of Legends champions appear on the set of 4, and the additional option to have the back engraved with text. These would make an ideal gift, or the perfect accompaniment to any geeky house party!
3DS Themes:
For those 2DS and 3DS gamers out there, after seeing these amazing Pokémon themes available, you're probably wondering how you've survived so long without them in your life. I know. You're welcome.
Yu-Gi-Oh Treasure Box: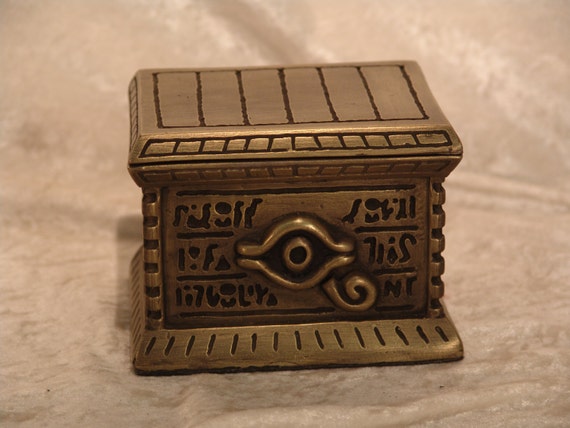 This one is ideal for those geeks that are fond of trading card games, from Pokémon, to Yu-Gi-Oh, to Magic: The Gathering. Keep your decks safe in this ultimate box of treasures. This really is a multi purpose box though, and could just as easily store jewellery or other small trinkets too.
Life Counter Die: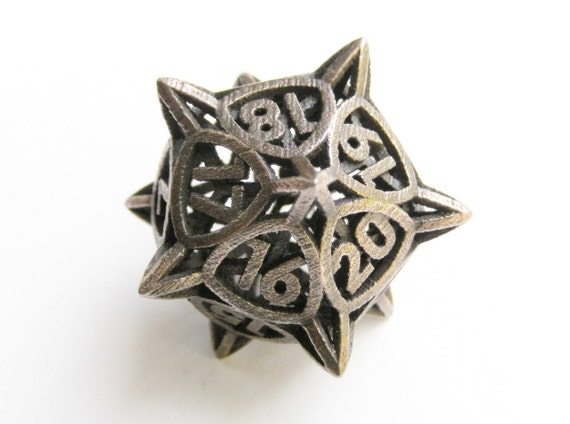 This one is ideal for any fans of Magic: The Gathering. This 3D printed, stainless steel die  is a bit heavier that a regular die, which may come in handy if you were losing your game, and it accidentally just happened to bounce from the table onto your opponents foot…ouch!
SoSoHappy Hoodies:
Okay this next goodie is something I have wanted for the absolute longest time. I may or may not hint every birthday/Christmas/brother's day (It's a thing…shhh) that I would absolutely love one….but alas, I am apparently TOO subtle for my own good. They are literally, the happiest monster hoodies in the whole entire world.
Monster's Inc. Art: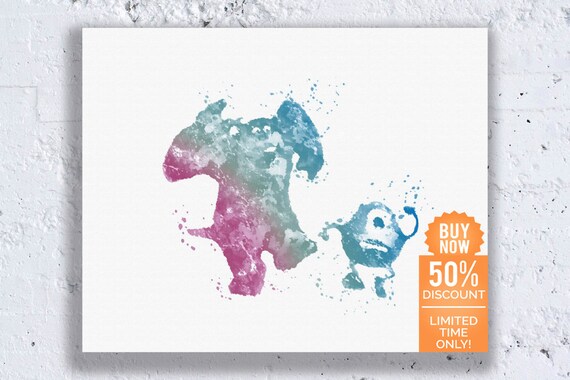 I fell in love with this piece as soon as i saw it. Mike and Sully, and an amazing colour choice, this would look amazing framed in any Adult-child's bedroom wall. Especially mine. Theres a whole bunch of other artwork available here too. Definitely worth a look!
Which of these would goodies most piqued your interest? Lets chat down in the comments!