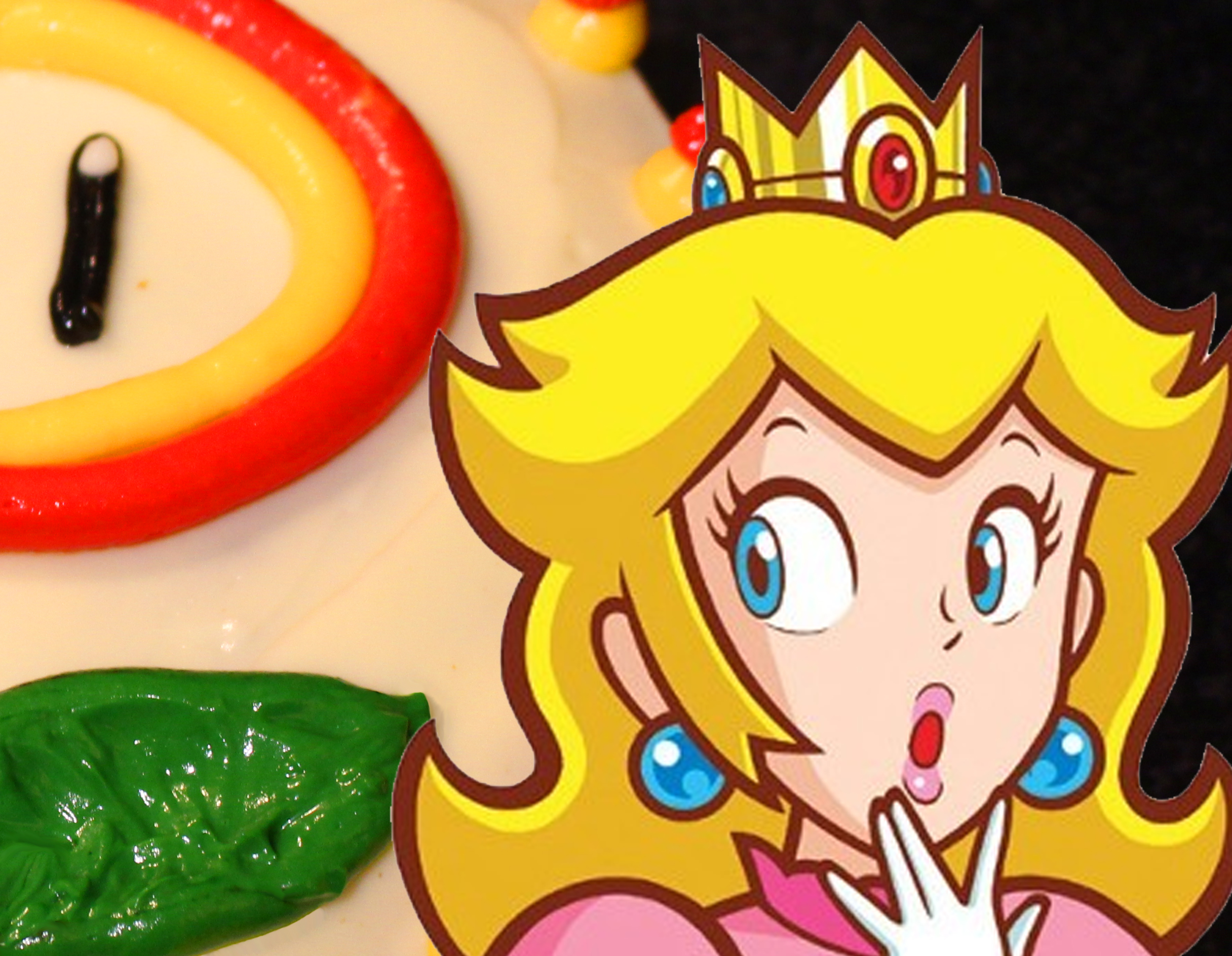 Geek N' Bake: Fire Flower Cake

All these years we've wondered just exactly what kind of cake Princess Peach baked in order to get Mario to the castle in Super Mario 64 and now we know! While Mario and the team were busy on the karting tracks we snuck into the castle (toad guards are useless!) and pinched the recipe, seriously the worst security in the Mushroom Kingdom! She's a member of the royal family, who is constantly kidnapped!
Enough about Peach though! Our hero, legend and soon to be best friend, Mario turned thirty over the weekend and to celebrate that fact we've whipped up a cake in his honour. In doing so we got to thinking, what exactly has kept the pep in the plumber's step all these years? Then it us like a red shell on the last lap… spice… this old guy likes things hot and never has any trouble on fire/lava levels!
So we're turning Peach's old boring recipe into something with a little more spice for life! Happy Birthday Mario and here's to another thirty years of crushing koopas, goombas and resumé rewriting!
Fireflower Cake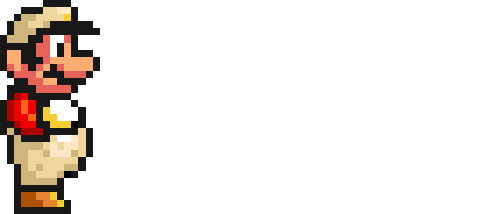 DIFFICULTY
Normal
TIME
90 minutes
INGREDIENTS
Cake: 180g self-raising flour / 180g dark muscovado sugar / 3 large carrots / 2 medium red chilis / 75g chopped walnuts / 3 large eggs / zest of one large orange / 200ml sunflower oil / 1 tsp bicarbonate of soda / 2 tsp mixed spice / 2 tsp dried chili flakes (optional)
Frosting: 200g icing sugar / 3 tubs of cream cheese / 2 tbsp lemon juice / orange, yellow and green food colourings
PROCESS
Preheat the overn 180C.
Your first step is to take your cake tin, we've used a 20cm spring form tin because it's easier to get your cake out after it's cooked and cooled. You'll need to line your cake tin with greaseproof paper both the base and the ring (see the slideshow below). Once your tin is lined you'll need to prepare your ingredients, shred the three carrots, de-seed and chop your chili and zest the orange and set them aside. You can really do what you want with the wet ingredients, whether you prefer to barely notice the carrot in your cake or prefer big grated pieces. You can also chop the chilli as fine or rough as you like.
In a bowl, lightly beat the three eggs and add the oil, then measure out your sugar before pouring into a large mixing bowl and adding the egg/oil mixture, stir together and add your wet ingredients.
Now you'll need to measure out your dry ingredients and add a pinch of salt. Sift the dry ingredients together into the mixture stirring it all together gently. The combined mixture should be runny, pour it into the cake tin.
Your oven should be hot enough now, place the cake mixture into the oven and set the timer for about 40 minutes.
Once the cake is cooked, it will be firm and springy to the touch, take it out of the oven and place on a wire rack. Set it aside to cool properly before you attempt to remove it from the tin.
Make sure the cake is thoroughly cooled before you attempt the icing. Now this is a spicy cake so we decided to honour the main man with his favourite flower and we'll talk you through that process but you can just leave the cake as it is if you wish. It's pretty moist as it is or you can add a simple frosting using just icing sugar and lemon or orange juice!
In a clean bowl mix your cream cheese with the icing sugar and juice, adding extra sugar if you prefer a sweeter taste. Divide the mixture into seperate bowls, one for the base, one for the petals, stem and a little for the eyes and add the colours as appropriate. Take the white frosting and spread it as evenly as possible on the cake, set some of the leftovers aside for use on the eyes later.
Fill a piping bag, use disposable bags if you can get them as it will save you having to clean the bag at every stage, and pipe the yellow  frosting in a small circle using a plain icing bag tip in the centre of the cake. Before you change piping bags, you can switch the nozzle/tip with a closed star tip and pipe the remaining frosting around the cake for yellow little fireballs. Using another bag, fill it with orange frosting and pipe a large circle around the yellow with the same tip for the first circle and if you're creating fireballs, use the star nozzle to add a little more colour to the flames. With the green frosting you can pipe the stem and leaves, use a smaller plain tip to do the eyes and the leftover white frosting to dot the eyes.
You're left with an exceptionally moist cake with contrasting flavours from the orange, carrot and the mixed spice but more importantly, you get the warmth of the chilli which is a nice surprise for fans of the classic carrot cake recipe. When we first made the cake we just used fresh chilli peppers and didn't get the kick we were looking for and for anyone who likes hot food or for fans who really want to create a powerful 'Fire Flower' cake then you'll definitely want to add at least a teaspoon of dried chilli flakes.
If you've ever wondered just how Mario can throw those super hot and explosive balls of fire, then you'll definitely need to give this recipe a go!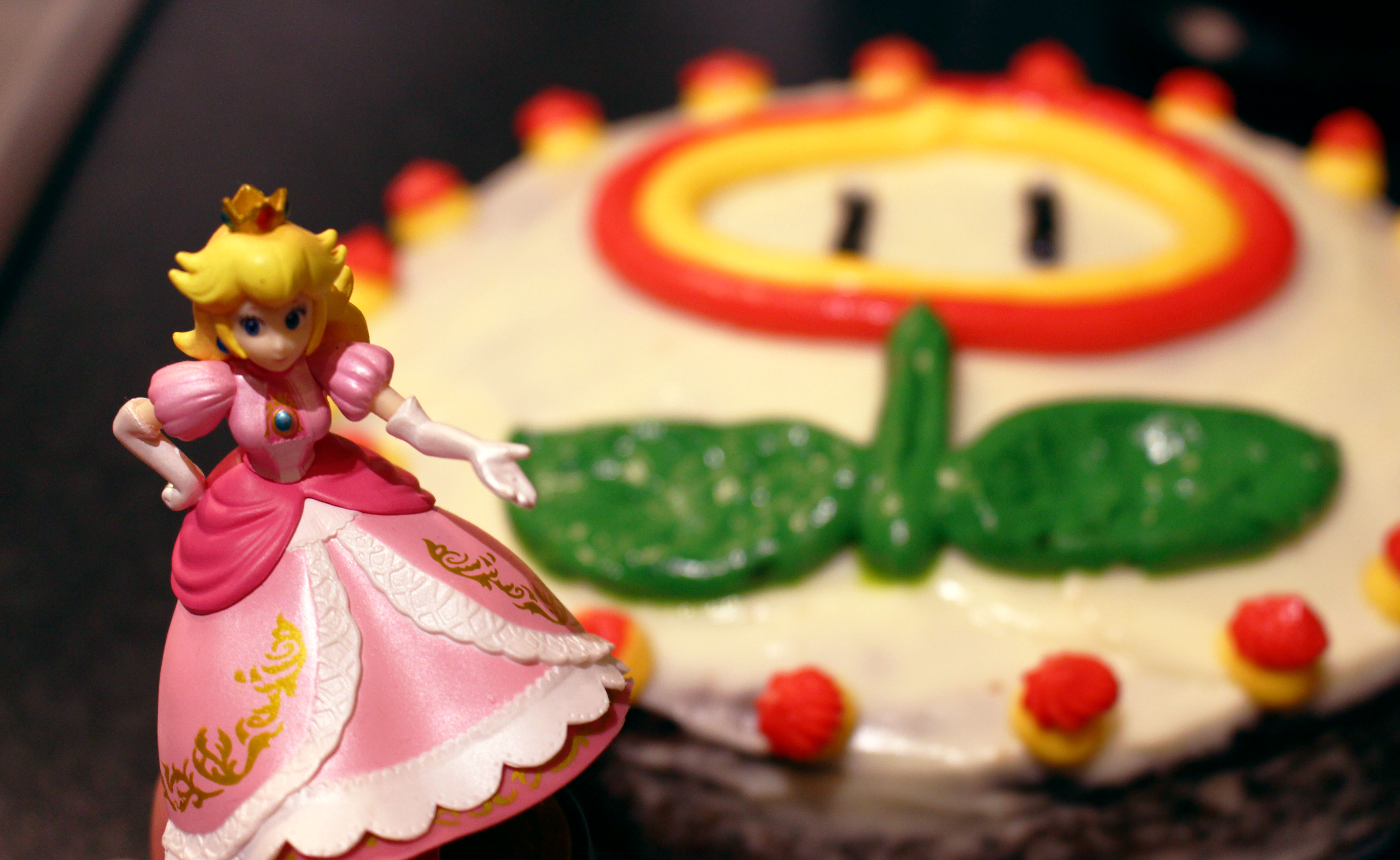 WHAT WOULD YOU LIKE TO SEE US BAKE NEXT? ANY GEEK FOODS YOUR STOMACH DESIRES? LET US KNOW IN THE COMMENTS BELOW AND IF YOU TRY OUR RECIPE LET US KNOW HOW YOU GOT ON!
Editor-in-Chief, part-time super villain and hoarder of cats. If you can't find me writing, I'm probably in the kitchen!