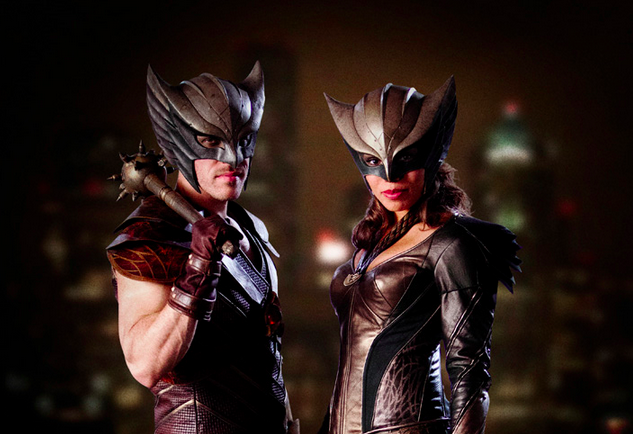 With the latest superhero TV show, DC's Legend's of Tomorrow already filming, DC have kindly released the first official image of two new characters to the DC-verse, Hawkman and Hawkgirl.
Hawkgirl, Kendra Saunders (Ciara Renée) and Hawkman, Carter Hall (Falk Hentschel) derived their powers from the ancient Egyptian hawk god Horus, and are destined to be reincarnated time and time again as these winged, helmeted warriors. As we can see from the picture, their style is very in keeping with the style of both Arrow and The Flash, utilising that cool textured leather, and a sombre palette.
Hawkgirl and Hawkman will fight alongside the Atom (Brandon Routh), Firestorm (Victor Garber), White Canary (Caity Lotz), Captain Cold (Wentworth Miller) and Heat Wave (Dominic Purcell) against the immortal Vandal Savage (Casper Crump) when Legends of Tomorrow hits the small screen. But their initial debut will be in this season's Arrow and The Flash crossover episode, so keep an eye out for that one!
What do you think of the Hawkman and Hawkgirl costumes? Let us know in the comments!