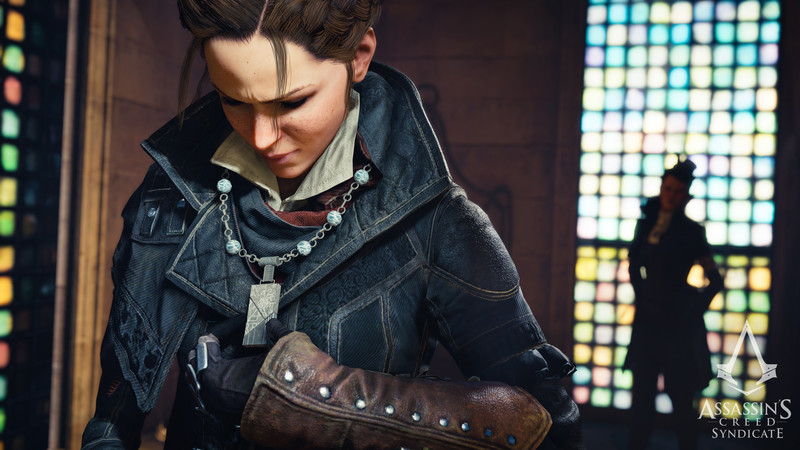 The Assassin's Creed series launched in 2007, having had a major release every single year since apart from 2008, is getting its first transgender character, known as Ned Wynert. Ned is a quest giving NPC in Assassin's Creed Syndicate.
Marc-Alexis Côté, the creative director of Assassin's Creed Syndicate, had this to say to Eurogamer, "Inclusiveness is something that's super important for us as a team. We've made a good push towards diversity and how we approach different subjects in the game.".
The opening text that has preceded every Assassin's Creed game so far is also changing, up to this point it has always said the following. "Inspired by historical events and characters, this work of fiction was designed, developed, and produced by a multicultural team of various religious faiths and beliefs." However the final part of that has now been changed to, "…designed, developed, and produced by a multicultural team of various beliefs, sexual orientations, and gender identities."
Ubisoft came under fire last year when it released Assassin's Creed Unity with no playable female characters with a lame excuse of female characters being difficult to code. Syndicate is correcting that, allowing you to play as the brother sister duo Jacob and Evie with an even mix of missions between the two as they both have different attributes.
There is worrying news however as following the technical problems that plagued the release of Unity last year, some fans are worried that the same may happen again. A recent Videogamer preview for the game expresses concern that the game could be just as broken as Unity was, going so far as to say Ubisoft should be seriously considering delaying the title. After playing a build of the game at a preview event, they were sent footage by the publisher after the fact that "runs better" than the version played at the preview.