All-New, All Different Moon Knight Coming From Lemire, Smallwood And Bellaire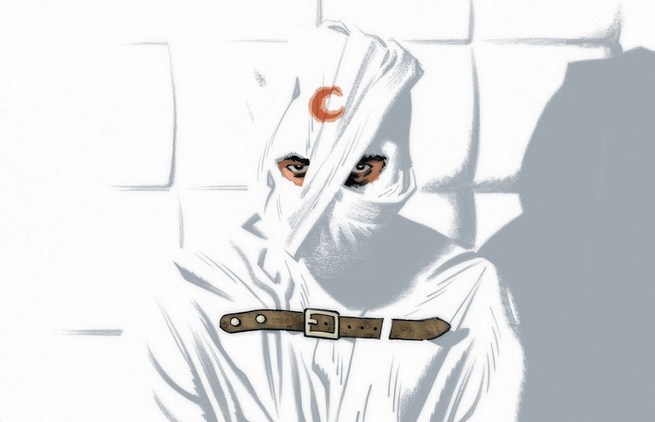 Next spring Marvel are set to release another Moon Knight ongoing series as part of 'All-New, All Different' Marvel. The series is to be written by Jeff Lemire with art by Greg Smallwood and colours from Jordie Bellaire. Based on Lemire's interview with ComicBook.com, it doesn't look like they'll be budging from the dark and tragic tone of  past Moon Knight stories.
"This new series will explore identity, mental health and mysticism, but at its heart is a story about friendship," Lemire told ComicBook, "I want to write one of the very best Moon Knight stories ever. One that touches on every aspect of the character's history and also breaks new ground and shows readers a Moon Knight they've never seen before. It's a very ambitious story that should please long time Moon Knight fans, but also be totally fresh and welcoming to new readers."

The series will start will Marc Spector waking up in a mental institution with no idea as to why he's there or how long it's been. A dark beginning, this is very much suited to the life of Spector, which is one that is not without its tragedies.

The new Moon Knight series will kick off in spring 2016.
Are you a Moon Knight fan? Let us know your thoughts on the of this new series!