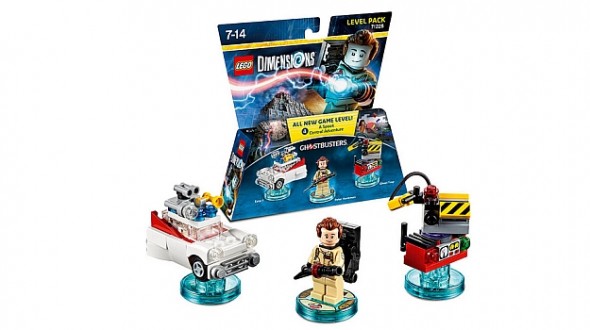 Venkman, Slimer And Stay Puft Welcomed To World of Lego Dimensions
Ghostbusters are coming to Lego Dimensions! The upcoming toys will include the trio of expansion packs that will be teaming up with Doctor Who, Portal and Back to the Future packs.
At the moment, it looks like there will definitely be three Ghostbuster packs with a possibility of adding more to the Lego Dimensions family.
The Level Pack includes Venkman in full gear with a trap and mini scale Ecto1. The remaining two will be fun packs; one with Slimer and the slime blaster and the other will be the Stay Puft Marshmallow man and a Terror Dog.
Speculation of other packs are Egon, and the rest of the gang. We hope that they get a Louis and Janine and maybe add a Vigo and pink slime in there as well!
All you need to do is stick Venkman on your portal and you'll be able to kick some ghost butt, not to mention in theory being able to jump into the Ecto-1 and race Marty in the DeLorean or The Doctor in the TARDIS. Excited? So are we!