The Uncharted collection that was announced in June this year will come in a nifty special edition, Sony have revealed. The bundle brings together the first three Uncharted games for the PS4 with upgrades in graphics, textures and models with gameplay improvements yet to be announced.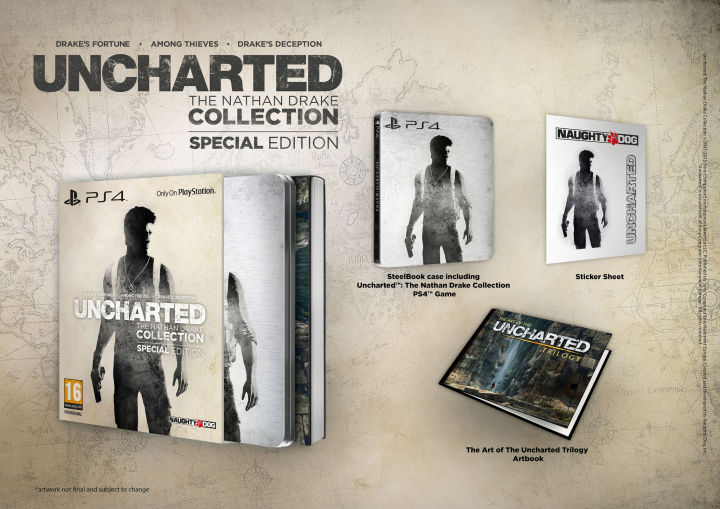 The special edition will include a 48-page Art of Uncharted Trilogy art book, a steel book and some stickers and has only been confirmed for release in Europe, Australia and New Zealand. The overhaul is being taken care of by Bluepoint Games.
Originally developed by Naughty Dog, Uncharted was their PS3 trilogy, taking a break from platformers to make a more adult-oriented adventure. With obvious nods to both Tomb Raider and Indiana Jones, the Uncharted franchise is much beloved with a 4th instalment set to arrive sometime in 2016.