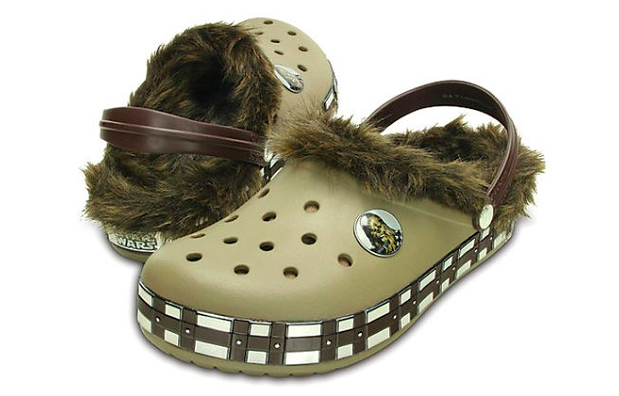 Although Crocs are well known as possibly the ugliest shoes in the world, they're also reportedly the comfiest. Now, you can take that to the next level.
A Star Wars inspired, limited edition version of the famous shoes have been created featuring none other than furry Chewbacca. You may not be able to get away with wearing them anywhere near actual people, but they're perfect for running about the house in or kicking back and watching re-runs of a galaxy far, far away.
Available on the official Crocs site, you can get them for $59.95 while stocks last.
What do you think of them? Are they too embarrassing? Don't worry! If anyone insults them, you can always rip their arm off.