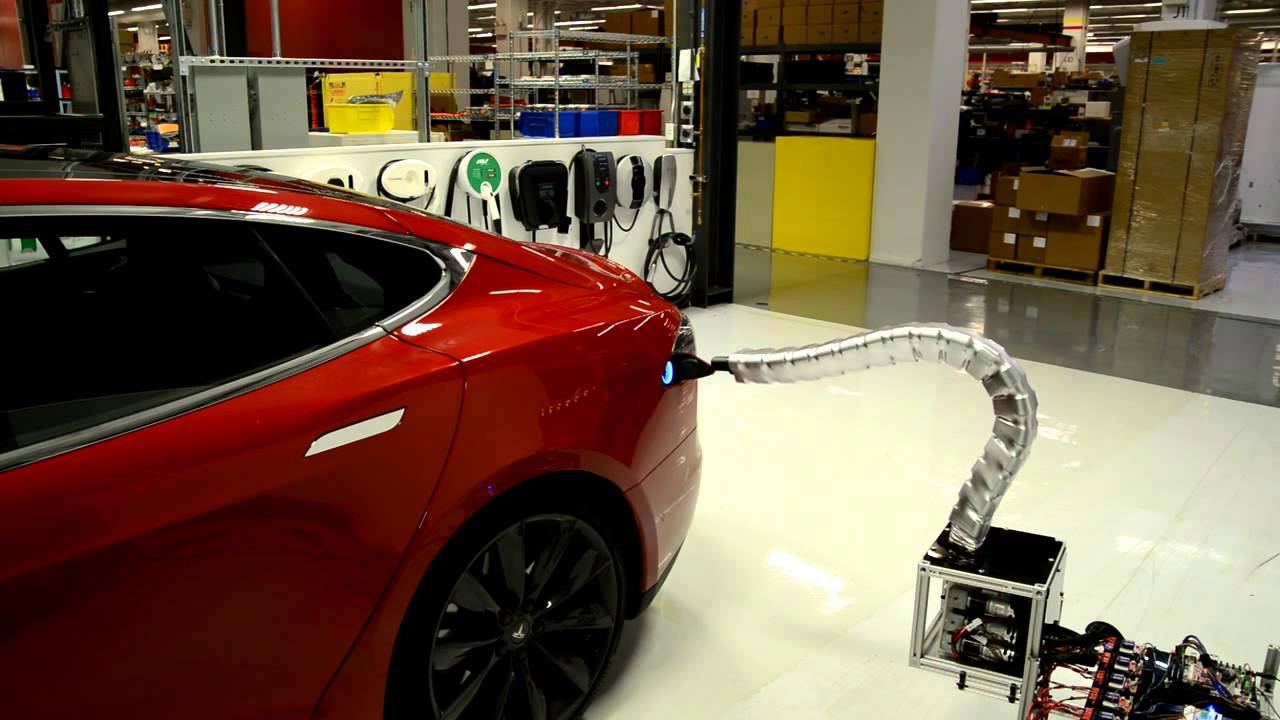 Tesla Motors Announces Automatic Car Charger
In case you missed it, recently Elon Musk, the CEO of Tesla Motors, stated they were working on a car charger, "that automatically moves out from the wall and connects like a solid metal snake".
Well, it looks like this is no longer just a figment of imagination as Musk has released footage of the prototype. It is slightly terrifyingly cool in a Terminator sort of way.
Let's watch it in GIF form shall we?
What do you think of the invention? Let us know your thoughts in the comments below!