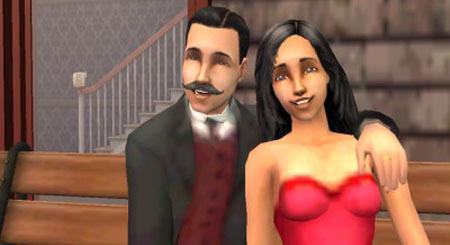 Style Saturday: The Sims
I have a question for you, dear readers; How long has it been since you played The Sims? I ask this because I know that if you're reading this article, or had even the slightest bit to do with gaming in the last 15 years or so, you've almost definitely played The Sims at some point. Whether you were casually clicking away, building the perfect life or just trapping people in a swimming pool and watching their eventual demise, everyone has had a brush with this series.
Furthermore, while everyone has made their own characters with quirky little traits and stories, there is one couple that appears in every game in some way or another; Bella and Mortimer Goth. They're pretty much as close to iconic characters as The Sims can get, and what's more, they have their own unique style that you'd struggle to miss if you saw them strutting their way through Pleasantville. So, how does one plan their own Goth-ic outfits? Allow me to show you.
Bella Goth
Bella is a character that is mired in as much mystery as she is sultriness. Since her disappearance in The Sims 2, fans have scrambled to put together the pieces of what exactly happened to her. While it is generally assumed that she was abducted by aliens, the details are somewhat fuzzy as to how it came about and what happened after. There is of course a 'Bella Goth' in Strangetown in TS2, but she has no memories of the previous Bella, and for all intents and purposes could either be a clone or the original with amnesia. Who knows? With that in mind, I have of course included a set of alien earrings, which could easily be taken as a gift from her intergalactic penpals.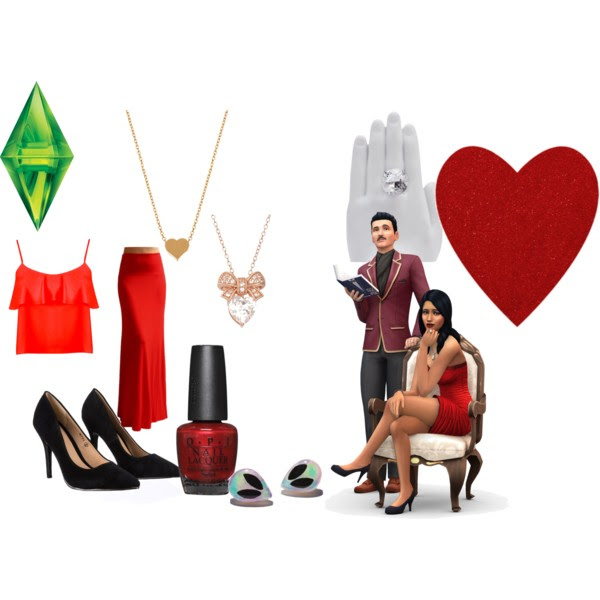 Bella is also known as a notorious flirt and she's been s romantic Sim no matter what game she's appeared in. Her style should reflect that, so I've opted for a flowing, but still figure hugging skirt and blouse in her favourite roaring red. Her jewellery, of course, should show off her wealth and sense of style, because let's face it folks, the Goths have never been known for being down on their luck. The necklace options are interchangeable; whether you want to go for sparkling diamonds or an understated gold charm, both show off her romance aspirations perfectly. Finally, give Bella a rock the size of her fist, and she's happy out!
Top €11 | Skirt €16.90 | Shoes €42| Ring €15 | Earrings €13.08 | Gold Necklace €17  | White Sapphire Necklace €25 | Nail Polish €15.90 |
Mortimer Goth
Mortimer, unlike his wife, is much harder to style in my opinion. The problem being that his very character doesn't lend much character into an outfit. He's always very reserved, very old fashioned and doesn't tend to stand out in a social setting. It's Mortimer's mind, more than his look that sums up his character. Coming from old money in the old country, Mortimer was brought up to be prim and proper. He's neat, cultured and rather intellectual, opting into a science career in nearly every game he has appeared in. That said, he has a strong interest in the supernatural, no doubt due to his wife's disappearance. As such, I'm going to take a leap and say that if he were living in the real world, he'd be a Doctor Who fan, and incorporate a classy yet nerdy bow-tie into his outfits.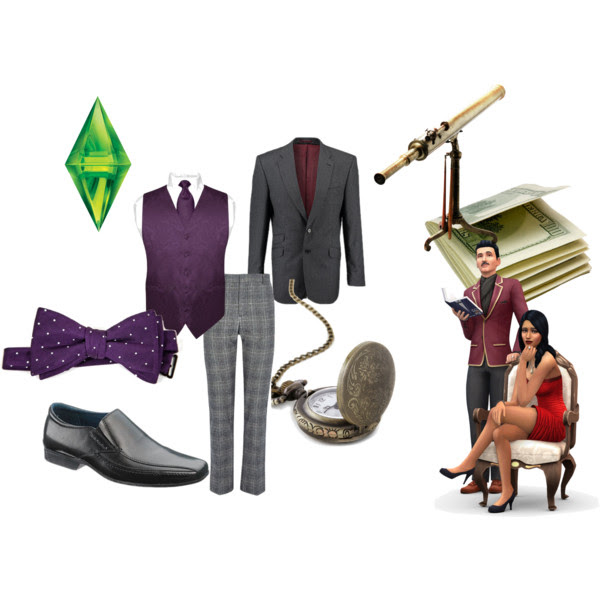 Other than this nerdy nod to the Doctor, I opted to keep Mortimer's style classic, minimal and formal, as I have an incredibly hard time imagining him ever dressing down for an occassion. Don't get me wrong folks, this look might get pricey, but when you're living in a family as old and distinguished as the Goths, money should be no issue. With a dark grey suit jacket, grey checkered slacks, a pair of suitable loafers and a purple waistcoat befitting his look from The Sims 1, he'll be all set to stand proudly beside his gorgeous wife at any social occasion.
Suit Jacket €42 | Trousers €25 | Pocketwatch €16 | Bow-Tie €39.98 | Waistcoat €19.95 |
So that's my Goths inspired outfit! What characters have inspired your wardrobe? Tell us about your Sims experience and let us know what you think of these outfits in the comments below!