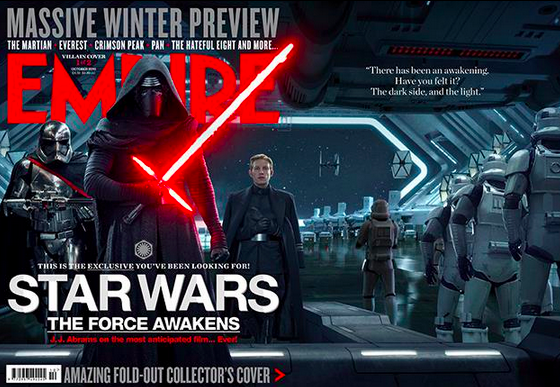 Empire magazine plays host to the heroes and villains of Star Wars this month, with the marketing team showing their every confidence in the new line-up of stars. 
The light side heroes' cover features new hopes Finn (John Boyega), Rey (Daisy Ridley) and Poe (Oscar Isaac).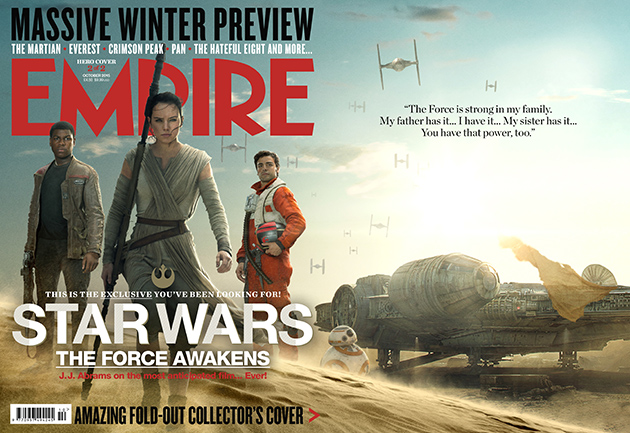 While the dark side villains' cover features Captain Phasma (Gwendoline Christie), Kylo Ren (Adam Driver) and General Hux (Domhnall Gleeson).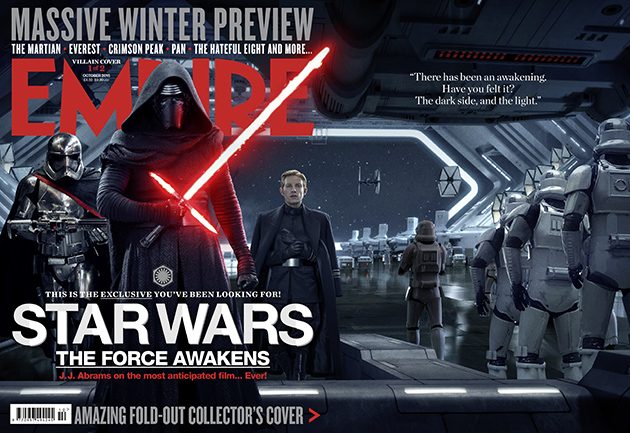 If you'd like to pick up one or both of these covers, you can buy this issue of Empire on August 27!
Star Wars: The Force Awakens will arrive on the big screen on December 18.
Are you excited to see this new generation of Star Wars characters on the big screen? Let us know in the comments!