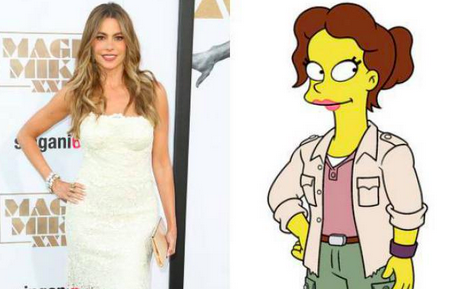 Sofia Vergara Enlists At Springfield Elementary
Following the sad passing of Marcia Wallace in 2013, the character of Edna Krabappel was retired, leaving Bart's class without a teacher to call their own. However, this coming season it seems that Sofia Vergara (Modern Family, Hot Pursuit) will be taking on the challenge of moulding Springfield's young minds.
Vergara is set to play the part of Ms. Berrara, a new teacher at the school for whom Bart develops an infatuation… as does Principal Skinner. It seems that the character of Berrara will be a much kinder, gentler sort than Krabappel, taking the role of Bart's teacher in a new direction, rather than just straight up replacing Marcia Wallace's character with a carbon copy.
Hopefully this new addition to the roll call will provide the show with some much needed oomph and help clear up some of the stagnation it's suffered from in recent times.
Will you be tuning in to check out Vergara's appearance? Or will it take more than that to rekindle your love for the show? Let us know in the comments!