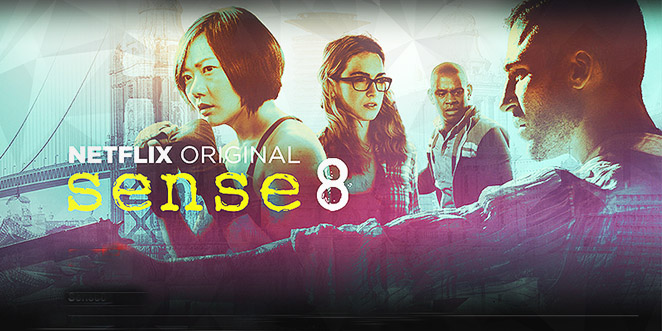 Are you excited? We certainly are! As of August 8 (8/8 FYI) we can officially say that the critically acclaimed series Sense8 has been renewed for a second season by Netflix. The show, created by writer J. Michael Straczynski and producers Lana and Andy Wachowski, follows 8 people from across the globe who develop a telepathic link to each other and essentially inhabit 8 bodies at once. Sense8 was praised by both fans and critics alike, leaving many to believe the second season was inevitable. The announcement was made via the Twitter post below, wherein some of the cast wish a very happy birthday to the show and act adorable whilst doing so.
8/8 Los cumpleaños son sólo el principio. @Sense8 volverá para una 2ª temporada. https://t.co/EJuiq3szMR

— Netflix LATAM (@NetflixLAT) August 8, 2015
That's weird, we at The Arcade can feel your excitement already. But you haven't even left a comment yet. Strange, huh?