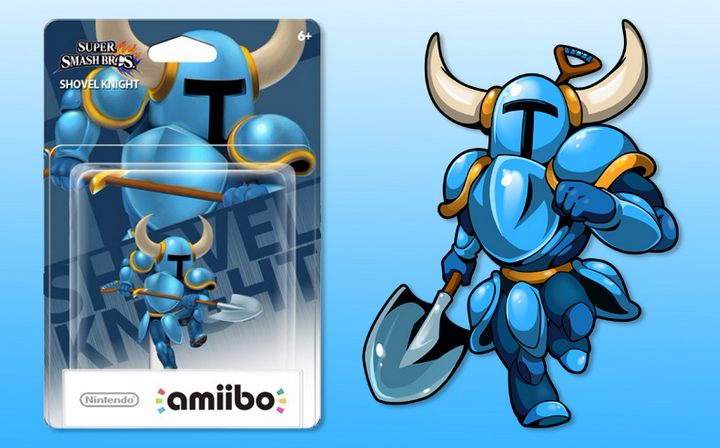 Nintendo have recently announced that Shovel Knight is going to be the first third party character not in the Super Smash Bros roster to get an amiibo.
The amiibo is due for release on November 27 and will unlock new gear and challenge stages in the 3DS and Wii U versions of the game. It will also unlock a co-op mode, but only in the Wii U version.
You can see the reveal trailer for the amiibo below.