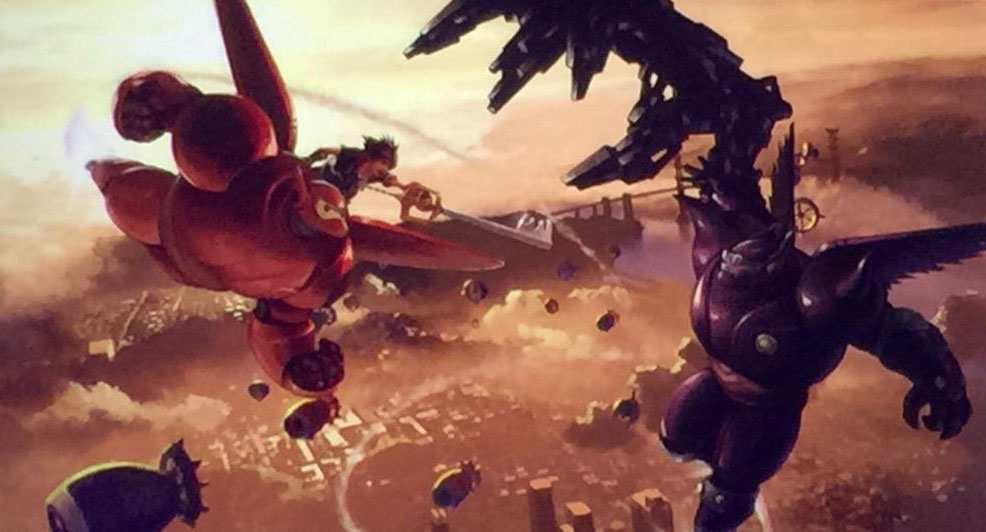 The D23 Expo was this past weekend where all things Disney were featured with some nifty film announcements in there too. This slave to the house of mouse was listening out for one thing and one thing only; something from the upcoming Kingdom Hearts III game.
During the Disney Interactive panel on Sunday, we found out that Kingdom Hearts III will feature a Big Hero 6 world! They also released a video announcement featuring Roy Conli, a producer with Walt Disney Animation Studios, talking about the upcoming Big Hero 6 world in Kingdom Hearts III.
The story of the world will take place following the events of the movie, so Hiro and his friends have become the heroic group Big Hero 6 and the antagonist of the world is set to be a dark version of Baymax, the one that was left behind in the space time portal of the movie.
Needless to say, we'd have loved a release date or more game footage but little by little we are getting a look into this long awaited game and we can only hope that the D23 Expo in Japan in November will be more fruitful. For now, we are happy about Baymax!