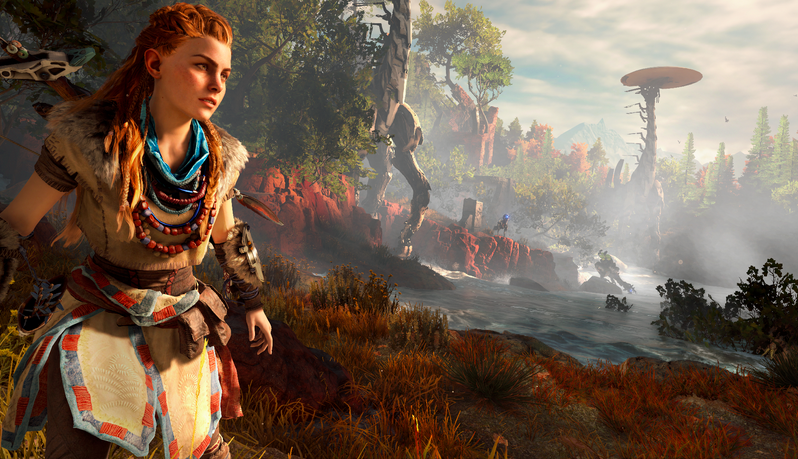 For those of you that tuned into the Sony press conference during E3 this summer, this game most likely blew your mind! We were given a great trailer that was just fantastic with beautiful graphics to top it all off. Horizon: Zero Dawn is a post post-apocalyptic game. The world has gone back to a primitive state ,yet machines have continued to evolve and now it is a fight for-your-life situation. So far there is no more news about game play or story.
However that is set to change at Gamescom this year. The studio behind Horizon: Zero Dawn are going to be in attendance at the Sony show floor. We have a feeling a lot of people will be lining up for some extra information.
Are you excited for Horizon: Zero Dawn? Let us know in the comments below.