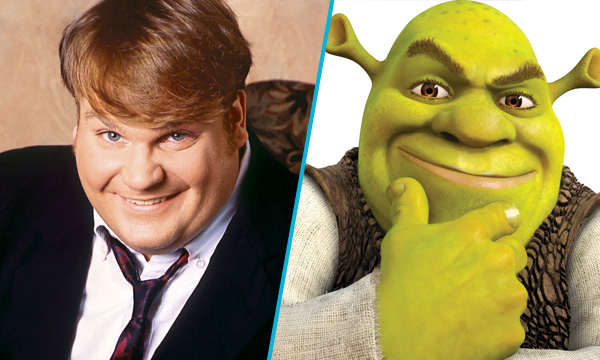 Many fans of the Shrek franchise might have known that Chris Farley was originally lined up to voice the ogre prior to his untimely death in 1997. An early story reel has been released and it has allowed us to see how things would have been had the comedian voiced the character instead of Mike Myers. 
Farley seems to be a more emotional and serious character with what seems to be more insight into his relationship with his parents being the reason for the way he is.
Myers has before spoken of how he took Shrek in a completely different direction, but this will be the first time that many fans have had the chance to hear how Shrek sounded in the early stages of the film's development.
Last year, DreamWorks hinted that a fifth Shrek film could happen, despite many believing that Shrek Forever After would be the last outing for the character.
It is interesting to see this coming to light in the last few days. Could it be that they are trying to gain momentum on this possibility? Let us know your thoughts in the comments!