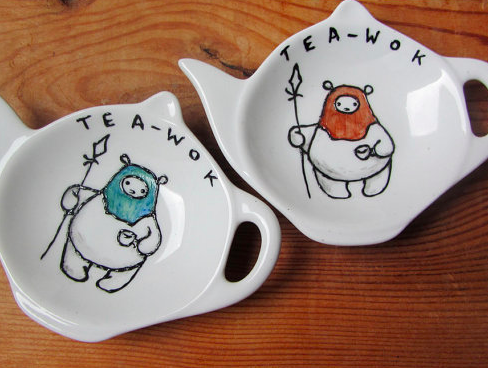 Geeky Goodies: Star Wars Edition
These are the gifts you're looking for, whether it's for someone else or a little treat from you to you. Last week on Geeky Goodies we listed ten awesome gamer-themed products that we have our eye on.
Up this week it's the Star Wars Edition, featuring all manner of cool items your Jedi-loving heart could desire.
Watercolour Stormtrooper
If you're looking to spruce up your room and want to inject a little colour, look no further than some Star Wars inspired art. This gorgeous watercolour of a Stormtrooper is both unusual and sure to brighten up any nerd's bedroom.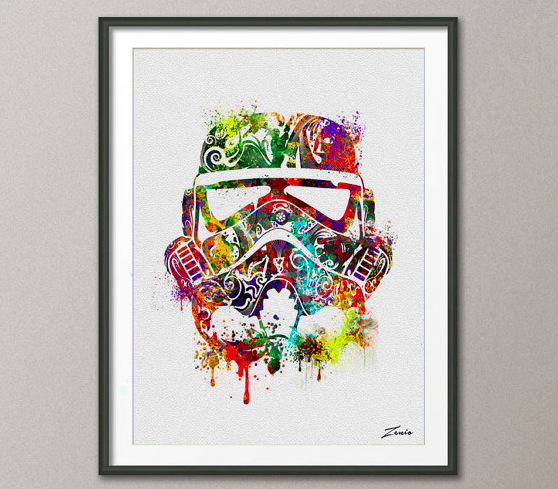 Ewok Tea Bag Tidy
Keep your kitchen floor free of tea spillage with these cute little tea bag tidies. They come in green and chestnut and are perfect for anyone popping the kettle on to re-watch the saga for the hundredth time.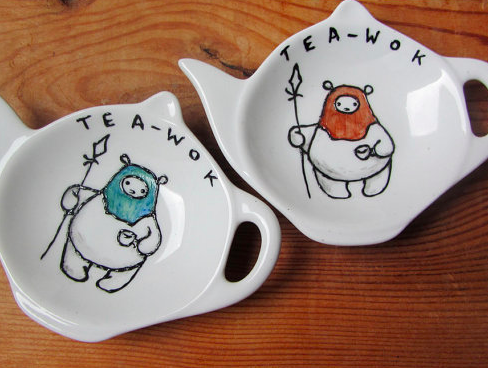 Wookie Jacket
Winter weather is coming so make sure to bundle up in this Chewbacca-inspired jacket!
R2-D2 and C-3PO Spice Shakers
Summer is nearly over, but you still have time for a barbecue with friends and family. Nobody will have any doubts of your favourite movie with these cute droid spice shakers.
Han Solo Carbonite Chocolate
These delicious looking truffles featuring a frozen Han Solo are the perfect snack for re-watching the movies. Nothing says sick like chomping down on Solo as you're watching that iconic scene between he and Leia on-screen.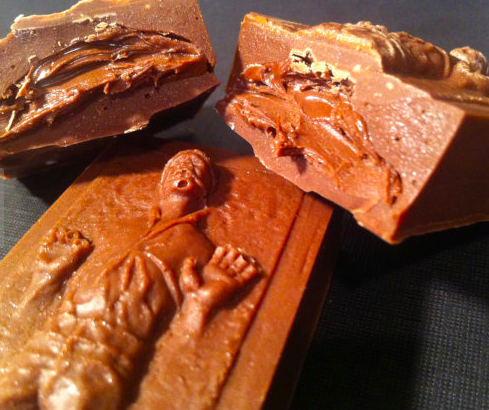 Darth Vader Toast
Nothing starts off a day quite like a good breakfast, particularly if you're munching on Darth Vader's face. It gives you a sense of purpose!

Yoda Welcome Mat
In case your friends weren't sure, this welcome mat will solidify what they already knew deep inside: you're a giant nerd and it can't be changed. Who knows? Yoda looks so awesome here you may just convert a few friends to the dark side.
Death Star and Rebel Alliance Plugs
Jazz up your ears with these stainless steel plugs from Etsy. Wear with your hair down so any lurking spies won't be able to see which side you're on.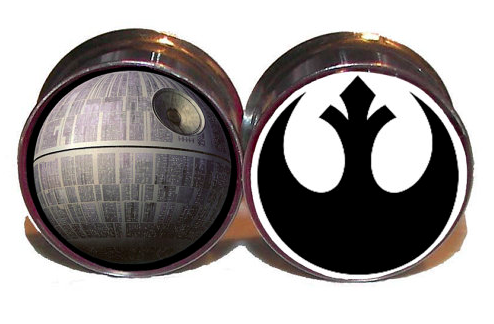 Tauntaun Sleeping Bag
You may need to crash at a friend's house at some point, so why not make sure you're prepared and invest in this tauntaun sleeping bag? Don't worry, we're sure it won't smell as bad as the real thing.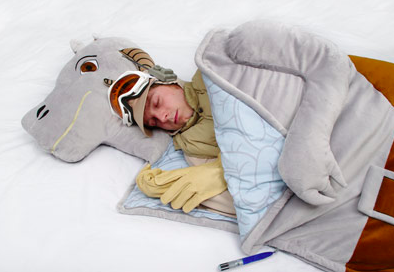 Boba Fett Watch
Whether we like it or not, eventually we have to grow up, but that doesn't mean we can't add a little fun to our everyday adult necessities. Choose from a series of these gorgeous watch designs including Skywalker, R2-D2, Sith and Stormtrooper. We're loving Boba Fett!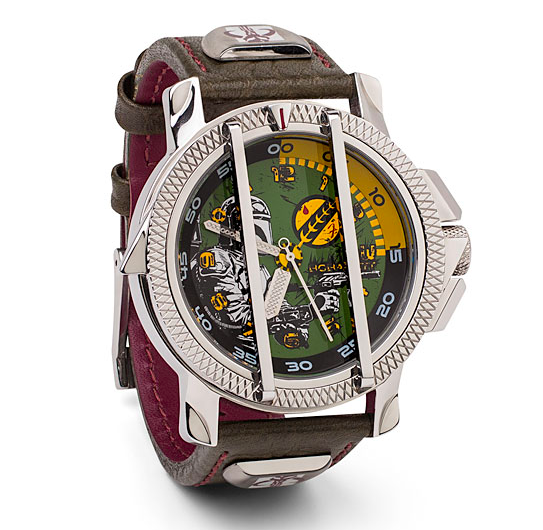 Do you have any of these items? Do you have a Star Wars wish list? Let us know in the comments!