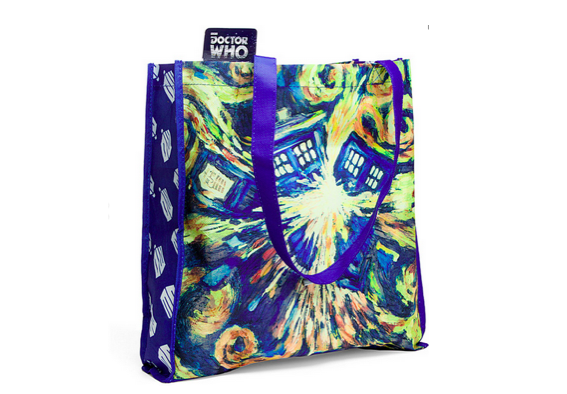 Geeky Goodies: Doctor Who Edition
Since we started the Geeky Goodies series, many of our staff have ended up with empty pockets, which can be depressing until you receive your awesome purchases in the post (sure everyone loves getting mail!) We're just the messengers letting you know about all the cool products that could be yours!
Although we're steadily bankrupting ourselves, when you're polishing off a slice of Darth Vader face toast or drinking your morning cuppa out of an awesome d20 mug, it's all worth it because it brightens up your day. As we're getting impatient for season 9 and need to satisfy our sci-fi cravings, up this week on Geeky Goodies is Doctor Who, so get ready to salivate and pine!
Wall Clock
The coolest part of this item, despite the fact that it looks awesome, is that each doctor, from the 1st to the 12th, represent the missing numbers in the frame. Available in natural wood, black or white frames, this is one product that is essential for the wall of any fan of the series.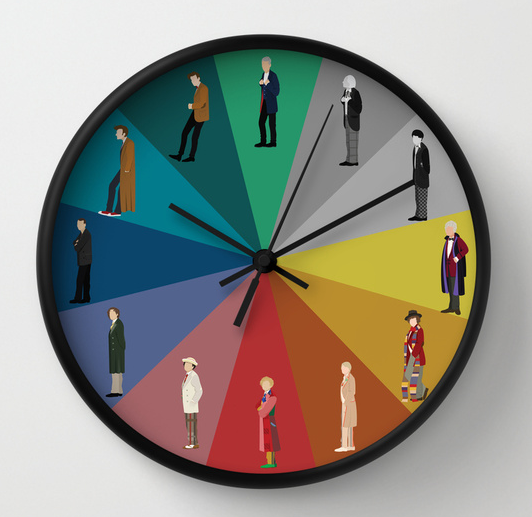 Companion Key Rings
Perhaps you have a significant other in your life and he or she may also be (hopefully!) a huge Whovian as well. What better way to show off your geeky love for each other with these matching Time Lord and Companion key rings?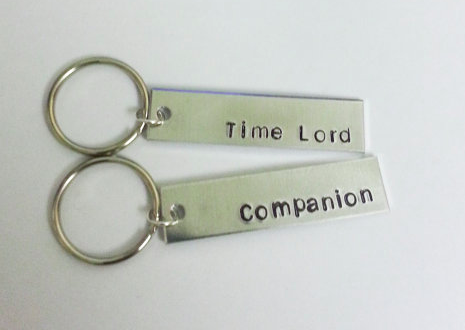 Minimalist Print
Everyone loves the fez. And Matt Smith. And minimalism! These three aspects happily mix to form this gorgeous print from Etsy.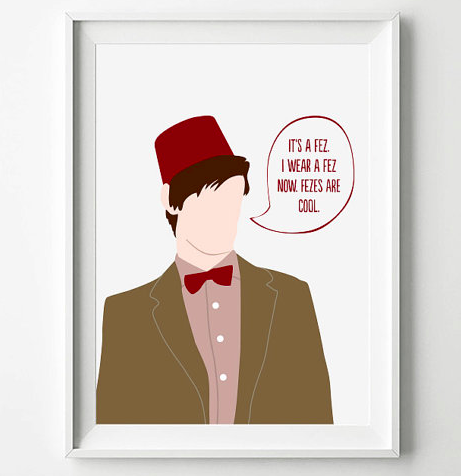 Tardis Door Cling
If, like those of us who never got a Hogwarts letter, you absolutely have to engross yourself in the series at all times, why not stick a door-size image of the Tardis up in your house? No judgment here, we'll be doing the same thing!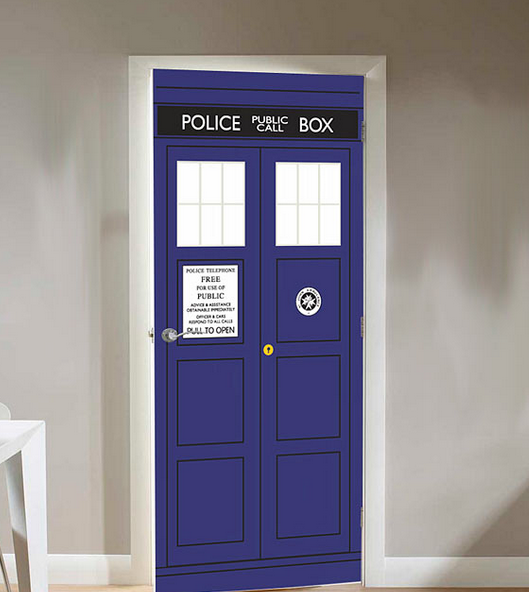 Exploding Tardis bag
We all need a carrier to pick up the weekly groceries, so why not pop your basic eggs and milk into something stylish? To the untrained eye, shoppers may just think you're really into Van Gogh.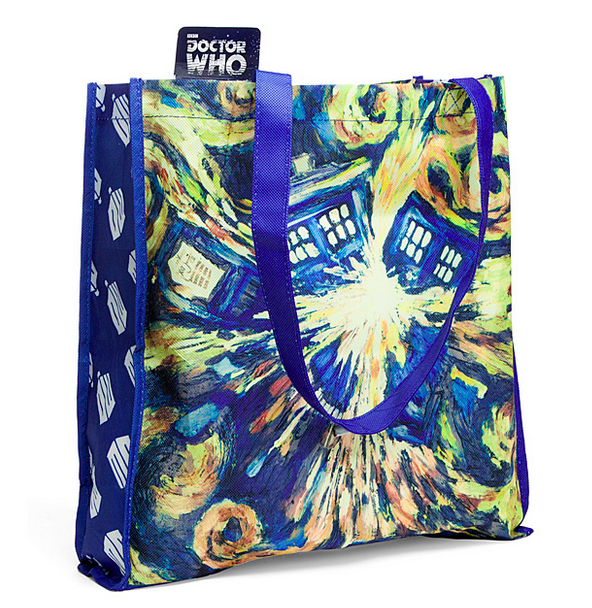 Welcome Mat
If you're having friends over, at least they'll be sure they're at the right house with this themed door mat!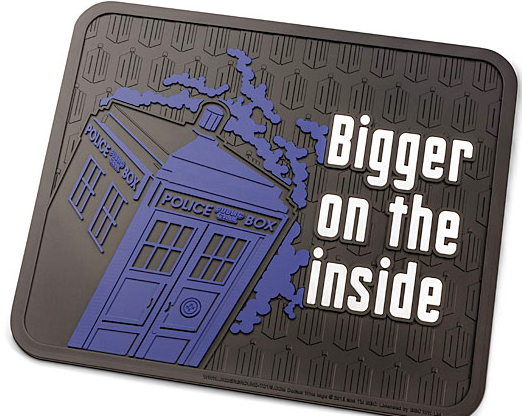 Pandorica Mug
Start your day off right by drinking your morning java out of the Pandorica. Just watch out for Cybermen and Daleks!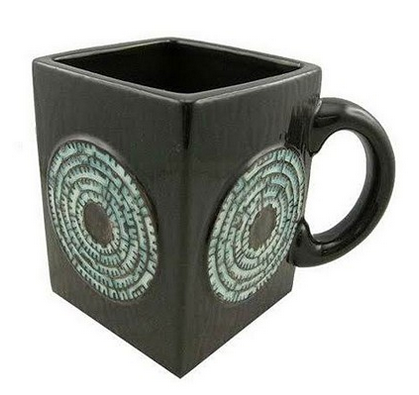 Journal of Impossible Things
Along with the master's ring, you can own this replica of the journal owned by John Smith before he was the Doctor.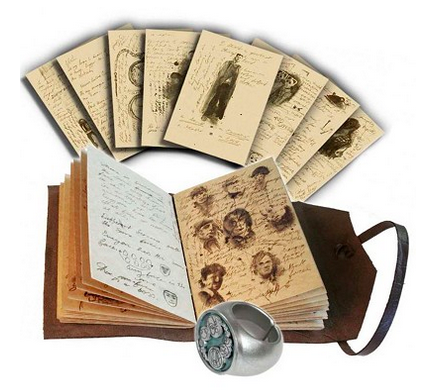 Sonic Screwdriver Cuff Links
If danger hits, at least you'll have the sonic screwdriver near your hands at all times. Play it safe!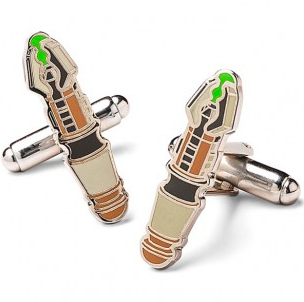 Tardis Necklace
Made of polymer clay, this lovely heart-shaped Tardis is handmade and perfect for that special companion in your life.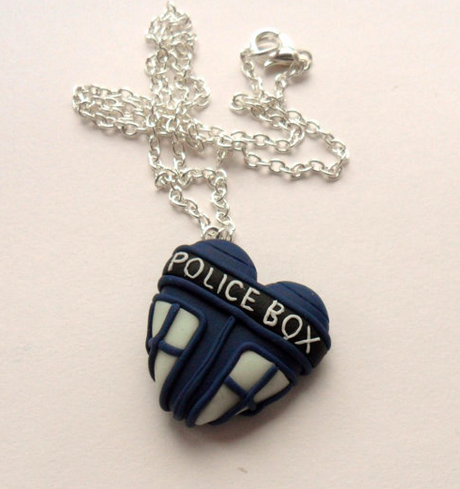 Do you have any of these products? Do you want any? Of course you do! Let us know what's on your wish list in the comments!