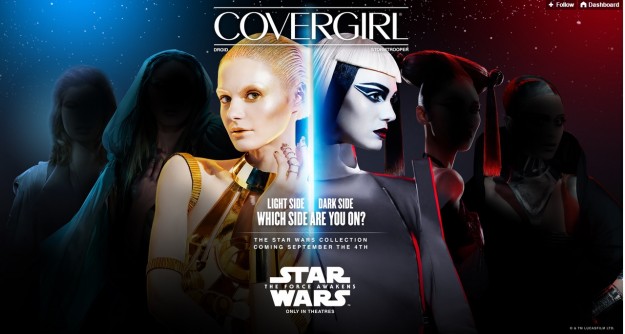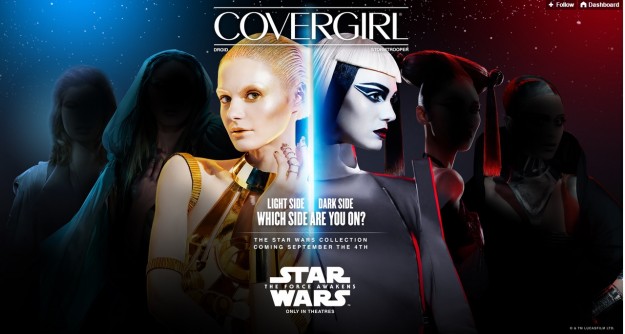 Use the lip gloss, Luke! CoverGirl has announced a brand new line of cosmetics inspired by the upcoming release of Star Wars: The Force Unleashed. The line will run for a limited time only, starting September 4 and will feature colours and exclusive looks inspired by not only characters from the franchise, but also the idea of light side vs dark.
The campaign's tagline, "Whose side are you on?" splits the looks as per the film's mythology into a collection of bright metallics and deep dark colours that make for some interesting selections. What's more, the collection's mascara will feature famous quotes from the films, just in case you want to further show off your nerd cred with your make up bag.
CoverGirl's global creative design director and make-up artist, Pat McGrath, has designed several looks to show off the new line. The first of the collection, C-3PO and Stormtrooper, can be seen in the image above, with the rest of the creations to follow later on in the month.
What do we think, folks? Would you buy these? And what do you think of the looks created in honour of Star Wars? Let us know in the comments below!