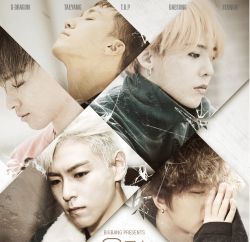 In little over 2 days since the release of BIGBANG's latest 'E' single and music video release, the number of views on the videos have skyrocketed. The videos, 'Let's Not Fall In Love' and 'Zutter' were both released at midnight KST (GMT+8) on August 5 and, as of time of writing, have accumulated 5,105,118 views and 4,456,286 views respectively.
Meanwhile the 'E' single has earned BIGBANG yet another all-kill in the charts, meaning they've successfully attained the number one spot on all Korean charts simultaneously. The band has been keeping up this streak since the release of 'M' in May, making the entire MADE series an all out success.
'Let's Not Fall In Love' can be viewed below, and BIGBANG's MADE series is available right now on iTunes.
Words by Laura Kelly