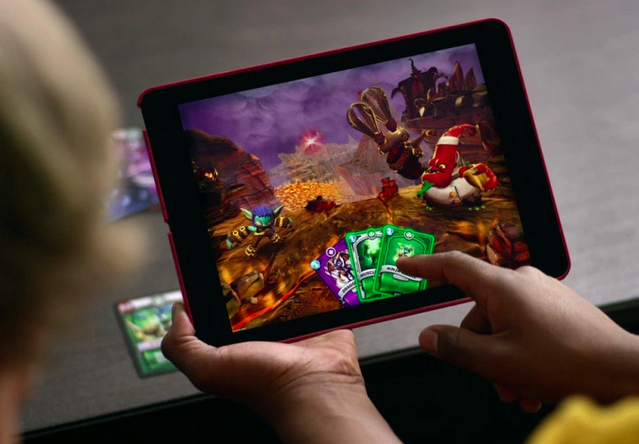 Activision's multi million dollar cash cow, Skylanders, has been steadily building up a huge player base over the past few years, due to their toy-based gameplay. It would seem that all those toys may be useless now, as Skylanders is moving genres to TCG (tradable card game) with the announcement of Skylanders Battlecast.
Unlike many popular TCGs out there (Hearthstone, Magic the Gathering), you will not be able to purchase cards digitally, instead opting for physical cards that can be scanned into the game via a tablet or mobile device. The game will allow players to play in single-player and multiplayer matches, including an augmented reality feature that allows two Skylander characters to fight. According to Activision, they have gathered a team of experienced designers and pro players together to make Skylanders Battlecast the best possible TCG it can be.
It would seem that everyone these days is trying to make another Hearthstone. It's no secret that the game is successful, but it seems that every franchise needs a card game now. With the reveal of The Elder Scrolls: Legends at E3 and now Skylanders trying to strike magic twice, the genre is going to be oversaturated at this rate.
Skylanders Battlecast is planned to release for iOS and Android in 2016.
Are you a fan of Skylanders? Let us know what you think of the news in the comments.