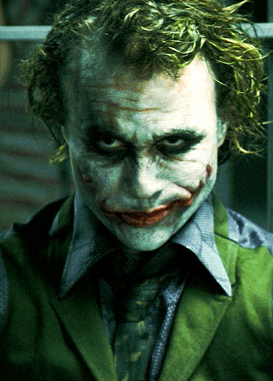 A Glimpse At Heath Ledger's Joker Journal From Too Young To Die Documentary
Whether you were his fan or not, the world mourned the loss of a gifted young actor on January 22, 2008. He lives on in the roles he brought to life and the most notable, which won him an Academy Award, was the Joker in Christopher Nolan's The Dark Knight. A clip from the upcoming documentary Heath Ledger: Too Young To Die has been released, which you can view below.
In the clip, we get a glimpse at the diary that Ledger kept while preparing for the Joker role and some of its contents are quite unsettling. As his father goes through the pages, we see how much he immersed himself in order to prepare for the role; some people have said perhaps too much and it led to his untimely death in 2008.
The documentary synopsis is:
He only lived to be 28 years old. The news of Heath Ledger's death spread like wildfire. The first major Hollywood star to have died so young in the age of the Internet, his death deeply touched all of Hollywood as well as fans around the world. But Heath Ledger was a reluctant celebrity, a star that didn't really want to be one. By opting to play character roles in small films and declining major offers such as the leading role in Spiderman, he deliberately made 'unwise' choices and risked his career on several occasions. He was far more interested in the serious art of acting than in becoming famous as a Hollywood superstar. 
The film guides us through the career of the young actor, giving us a look at not only the talented actor but the man behind the roles and even into his photography through interviews with his father, fellow artists of film and school day friends. He may be gone, but Heath Ledger has certainly not been forgotten.