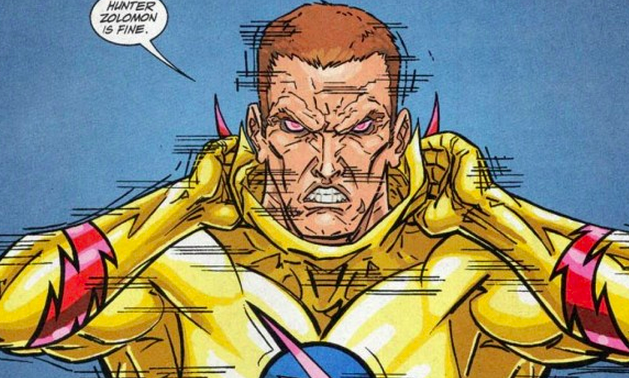 Zoom Confirmed As Main Villain In The Flash Season 2
As viewers, we love a good mystery, particularly when it comes to the secret identities of heroes and villains. The Reverse-Flash has been a shadowy antagonist on the hit TV show, The Flash, and there has been a lot of debate as to who is behind the mask, and now Central City is set to face another villain known as Zoom.
At SDCC's WB TV panel, show runner Andrew Kreisberg confirmed the news that the villain is coming to hunt down Barry Allen. "He's faster than the Reverse-Flash, faster than Flash and will be very hard to catch," Kreisberg said. "He's going to be terrifying and scary and fast, and it's going to be all kinds of cool."
Who do you think Zoom could be? Are you looking forward to another villain? Let us know in the comments!
The Flash's second season 2 will hit our screens in October.