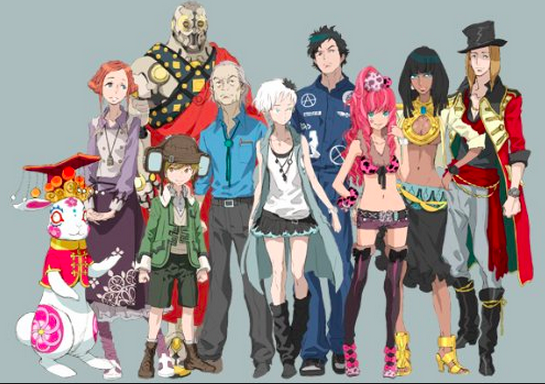 The highly anticipated sequel in the Zero Escape series was revealed during a panel at Anime Expo 2015 this weekend. A teaser site for the game had been counting down for some time now, adding random words like 'Ice Cream' and 'Shot Gun'.  A short teaser video was shown at the panel, featuring a woman's voice discussing the end of the world, ending with the Zero mask with a Summer 2016 release date.
According to Siliconera.com, series creator, Kotaro Uchikoshi, revealed a few details about the game's plot at the panel, stating, "A group of people will find themselves in the Mars test facility [which is] a facility that will be testing the logistics of a colony living on Mars, and also the psychology of what might ensue between this group of people and their interactions while living on this enclosed colony space".
The Zero Escape series began with Nine Hours, Nine Persons, Nine Doors for the DS, with its sequel being released in 2012, titled Zero Escape Virtue's Last Reward for the 3DS and PS Vita. Zero Escape 3 has been anticipated by fans of the series for some time now, and with Kotaro Uchikoshi stating on Twitter that the game may never see the light of day, the reveal had almost zero chance of happening.
Are you a fan of the Zero Escape series? If so let us know what you want from Zero Escape 3!