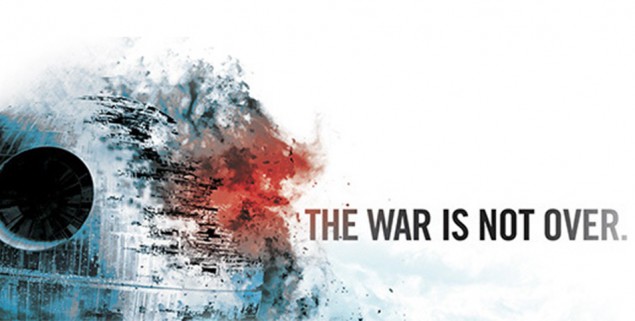 Upcoming Star Wars Novel Star Wars: Aftermath Preview Released Online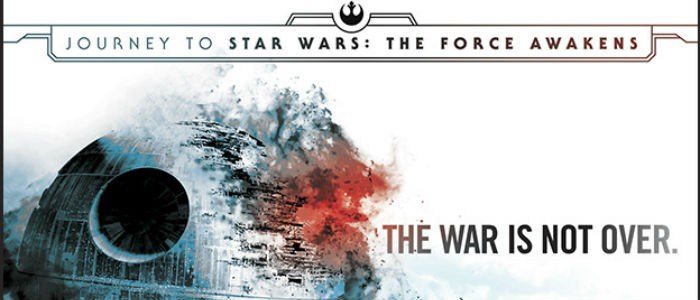 The death of Vader and the Emperor in Return of the Jedi saw mass celebrations across the galaxy from Tatooine to Coruscant. With the Death Star destroyed, the Empire was dealt a serious blow, but not defeated. For months fans have wondered what the bridge that will cross the thirty years to The Force Awakens will look like.
Chuck Wendig's upcoming novel Star Wars: Aftermath is set to focus in on the immediate years after Return of the Jedi. From the looks of things, the battle is only getting harder for the Rebellion and the galaxy remains torn by war.
StarWars.com has an exclusive preview of the prelude and first chapter. The crowds we saw tearing down Palpatine's statue at the end of Jedi are torn apart by Imperial police, and a father and son fight back with the rioters with whatever they can grab.
The first chapter reunites us with Wedge Antilles of Rogue Squadron, out on a scouting mission when the empire suddenly shows up. It's painfully clear that something is afoot on the outer rim, and it may be that whatever the Rebellion is after, the Empire wants it too.
For full details including a prelude and the first chapter, click here!
We're already intrigued at the prospect of the state of the galaxy immediately after the death of Palpatine, but with a preview like that, hopefully September 4 comes fast. We'll be keeping our eyes peeled for how the Empire ends up becoming (or fractioning?) into the First Order and, of course if any hints are thrown our way as to what Luke, Leia and Han are up to!
Will you be picking up Star Wars: Aftermath and devouring every detail about the lead up to The Force Awakens? Or do you plan to go to the cinema December 17 with a blank slate? Let us know in the comments!