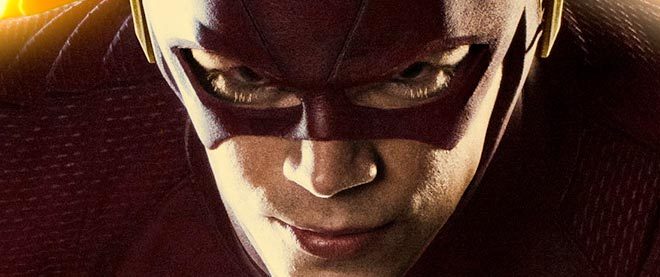 The Flash's Season 2 Costume Revealed
With just over two months before The Flash returns to our screens, The CW has released a picture giving us a glimpse at our hero's season 2 costume.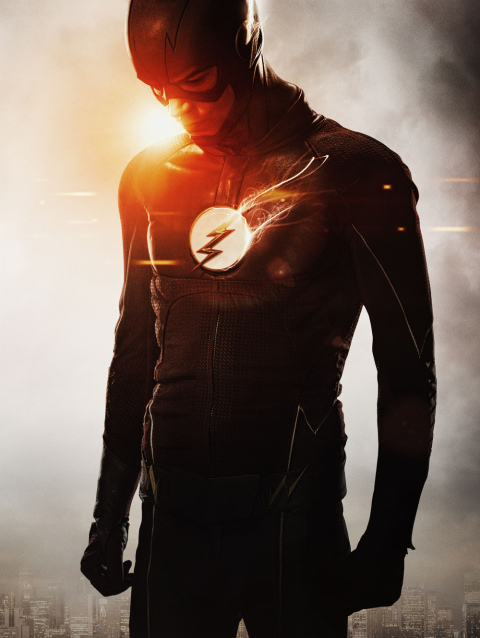 Grant Gustin's new get up was designed by Maya Mani, the creative mind also responsible for the season 4 look of Arrow – or is it now Green Arrow? According to Dominic Patten of Deadline, "Mani is also tackling costume design duties on The CW's new WBTV superhero series Legends Of Tomorrow."
Everyone seems agreed that the only major difference is the logo on the chest. Patten takes this as evidence that the show is acquiring more of the sensibilities of its comic book source material as it progresses. He said, "Last season, the Flash logo on the front of his costume featured a yellow lightning bolt against a red background. The new suit is much closer to the iconic DC Comics version, a vibrant red bolt against a white background".
Russ Burlingame of Comicbook.com reminds us that it is a change we've seen before. On the front page of a future newspaper (a not yet redundant format?) we see, "The Flash wearing a costume closer to the comics, including the white circle." The design was seen later that season by the Flash and his crew, among them his personal tailor and tech wizard, Cisco Ramon.
As Burlingame points out, Cisco confessed to liking the design, but did stop to quibble over whether in lifting his own design from the future he would break one or two laws of time-travel. Still, it seems Cisco got over his fear of cross-temporal copyright and came up with a new look. The new season of The Flash airs Tuesday October 6, 2015.
Are you excited for the new season? Do you like the new look? Would you like the show to be more like the comic or would you prefer it to remain distinct? Let us know in the comments!