The Eighth Doctor Is Getting His Own Titan Mini-Series
Been a long time coming, but the 8th Doctor from Doctor Who is finally getting his own series from Titan Comics. Announced at SDCC, Paul McGann's Doctor will get a story starting in October. As usual, it's planned to be a mini-series, but the popularity of the Doctors means it's unlikely to stay that way.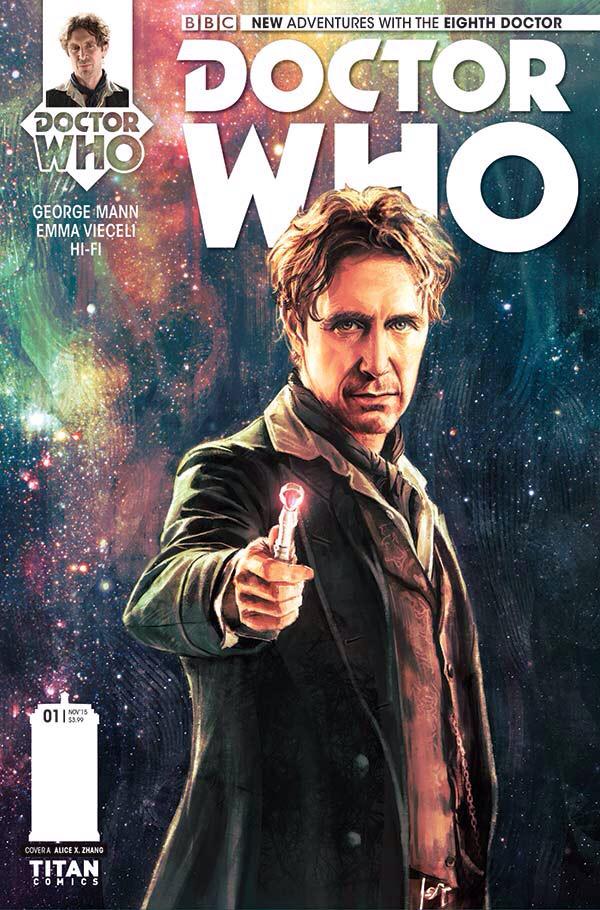 Alice X. Zhang is responsible for the cover art above, she'll also be main artist while Emma Vieceli and George Mann handle writing the story.