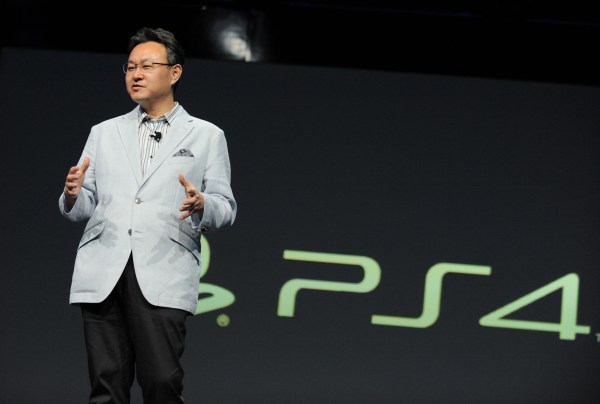 With the surprise announcement of the Xbox One's backwards compatibility this E3, many faces turned to Sony to see if they were to reveal any sort of retort. Instead Sony focused more on larger AAA titles that will be releasing in 2016, featuring some of the biggest names in gaming history. Many people called Sony out on their lack of a proper backwards compatibility system in place other then Playstation Now, including the team over at Edge, who recently sat down with Shuhei Y
oshida( Sony's worldwide studios president) to discuss the Xbox One and backwards compatibility.
Shueui talked about his reaction to the announcement stating "I was very surprised. It must have taken lots of effort for them to realize the backwards compatibility, because the Xbox 360 and Xbox One use very different kinds of architecture… And I'm very curious. They showed a very short list of titles that work, and doing software emulation means you have to work title by title. So I'm curious to see what kind of games will be included in those 100 games that they say will be compatible by the end of the year."
When questioned if Sony will ever introduce any form of backwards compatibility to the PS4, Shueui stated:
"We don't have backwards compatibility with PS4. With PS Now you can play PS3 games on PS4, but the main purpose of PS Now is a network service. By removing the requirement of games running on the console itself we can bring PlayStation games to multiple devices,  including non-PlayStation devices. We just announced an alliance with Samsung in the US so people who purchase Samsung TVs can play PlayStation games on their TV. So that's the main purpose, not to provide backwards compatibility."
Shueui finishes the interview stating "I totally understand people asking for it, and if it was easy, we'd have done that" which will seems like a fair response, but if Microsoft could figure it out, what exactly is really stopping Sony? Technology limitations of the PS4 or a more lucrative market of forcing their customers to purchase pricier "remasters" of already existing games(Last of Us Remastered). Both of these results aren't good for either the consumer or Sony, which may only get worse due to Sony's almost complete lack of AAA first party titles for the coming months.
Do you agree with Sony's position on backwards compatibility? Let us know in the comments.