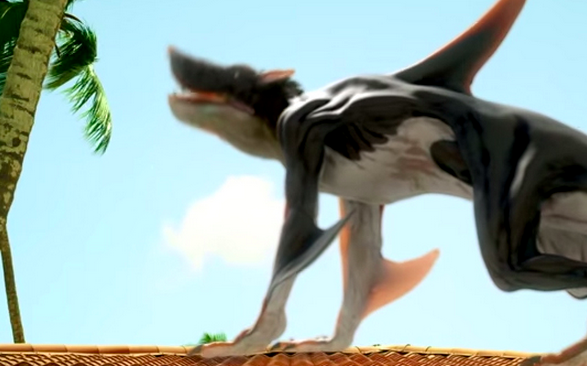 Sharktopus VS. Whalewolf Trailer Released
You might be forgiven for thinking the title was a typo. Alas no, Sharktopus VS. Whalewolf is a thing folks!
Brought to us by Roger Corman as producer, this movie looks to bring together action and comedy with horror. Looking at a still from the movie, you might think this was a stop-motion animation with custom action figures. Again no, this is CGI, and boy don't we know it! The plot and premise? According to IMDb, "When a mad scientist mixes the genes of a killer whale and a wolf, it creates the Whalewolf, and it's up to Sharktopus to stop it".

Unsurprisingly it won't make it to popular release in film theatres but, with ground swell, special screenings may be on the cards! However, it's likely to find a cult audience on DVD.
What do you make of this bizarre offering? Would you like to see it on the big screen? Do let us know in the comments!