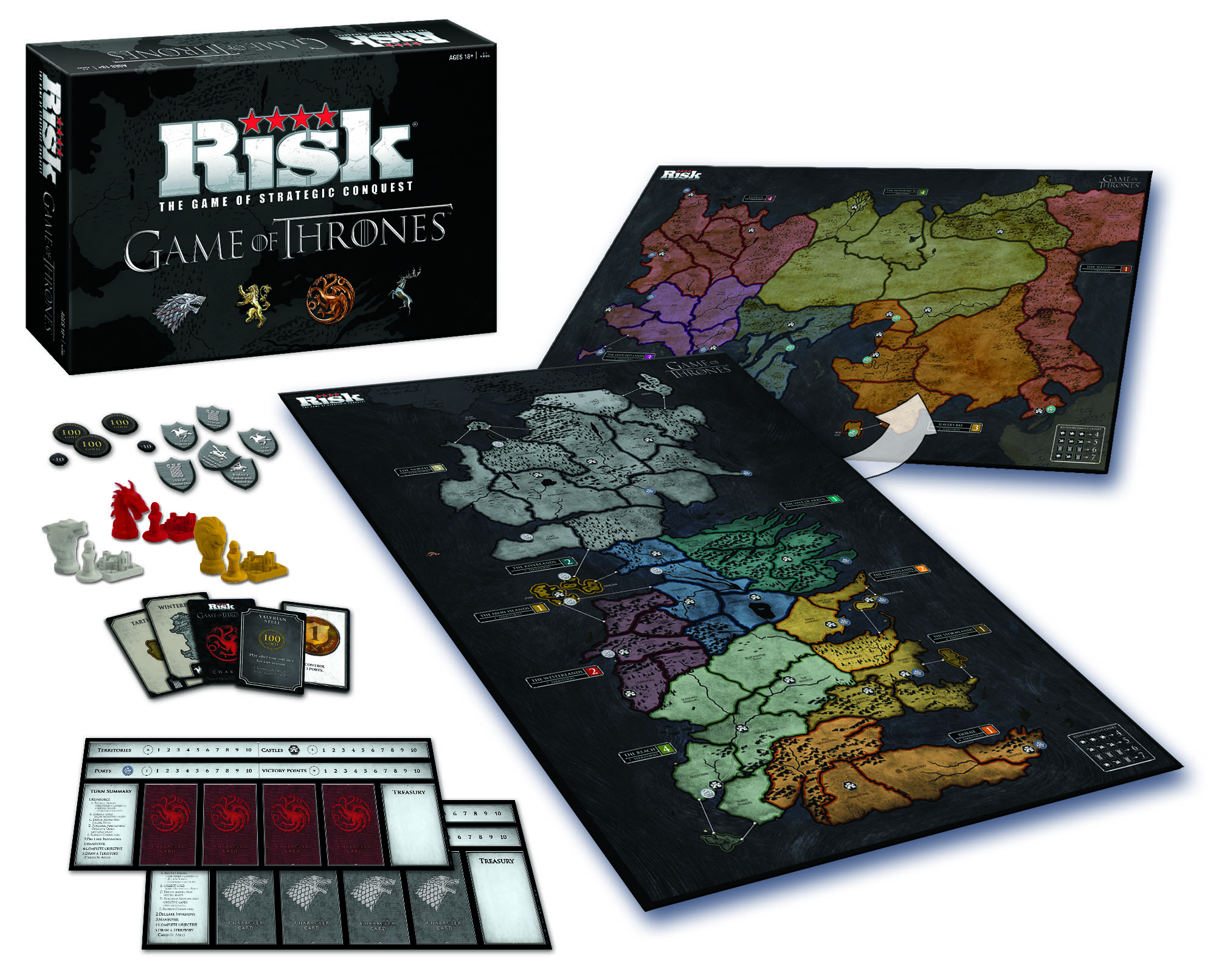 RISK Comes To Game Of Thrones
Yeah yeah yeah, we know what you're thinking… Game of Thrones is all about risks and taking chances but this, dear readers, is RISK the board game.
Earlier in the year the popular HBO series based on the George R.R. Martin series of the same name was translated to the cardboard board of Monopoly and now it has set sights on taking over strategy game, RISK.


Featuring over 650 different pieces, the game includes two custom game boards, seven armies, player boards and character cards, all of which you'll need if you fancy thrashing your mates at a the hugely popular board game with a Westeros twist.
There will be three different ways to play, depending on how many players you have and just how much you want to make your friends cry;  The War of Five Kings game in Westeros for 3-5 players, a 2-player game allows you to contest the rule of Ghiscari slavers in Essos or you can go for total glory and domination, combining the two maps with seven players and going for all out war and control.
The game is due for release by the end of the summer and will retail in the US for approximately $75, so expect to pay in the region of €50 – €70. We think it's worth it if it means controlling the Iron Throne.

Editor-in-Chief, part-time super villain and hoarder of cats. If you can't find me writing, I'm probably in the kitchen!